Celebrities
When Rani Mukerji revealed secrets of Shah Rukh, Aamir and Salman on Dadagiri Unlimited
Written by Sana Farzeen | Mumbai | Updated: February 8, 2018 7:38 pm The Bong beauty Rani Mukerji had a rather interesting story about Salman Khan.
After a powerful performance in 2014 film Mardaani, Rani Mukerji will return to the screens with Hichki. The film is inspired by the life of Brad Cohen and features Rani in the lead role of Naina Mathur, an aspiring teacher suffering from Tourette syndrome. Recently, the actor was part of popular Bengali reality show Dadagiri Unlimited Season 7, where she spoke about how the film not just talks about the speech issue in a person but also about the society's unwanted mental blocks. The host of the show, celebrated cricketer Saurav Ganguly, who confessed being a fan of the actor, got her to talk about the industry and how she is one of the few actors to have worked with all three Khans. Rani, conversing in Bengali throughout, also shared some really heartwarming tales about Shah Rukh Khan, Salman Khan and Aamir Khan.
On being asked how does it feel being such a big star, Rani humbly shared, "The one thing that us actors need to maintain is never let success get in our head. The fame is temporary and what one should focus is just delivering their best in every project. What really matters is receiving the love of the audience. After so many years, when you see your fans showering you with love, that's our success."
Talking about sharing screen space with the three Khans, Rani said, "I have been lucky to have got the opportunity to work with all three of them so early in my career. All of them are wonderful co-stars and I learned a lot from them. Interestingly all three have completely different working styles and I really enjoyed shooting with them."
Sharing memories of working with Aamir in Ghulam, the actor stated, "Aamir is a prankster on set and always up for some mischief. Even though he was already a big star, he never treated me like a newcomer on sets. I remember during one of the climax scenes, I had to run and hug him while he is standing all bruised and battered after a fight. I was excited to shoot and decided to give my best. Aamir was standing like an injured man and so when I dashed towards him, we both fell out of the frame, right onto the lap of Vikram Bhatt, who was settled behind Aamir with the camera. Aamir was taken aback and asked Vikram, "Yeh engine kaha se pakad ke laya hai (where did you get this engine from)?"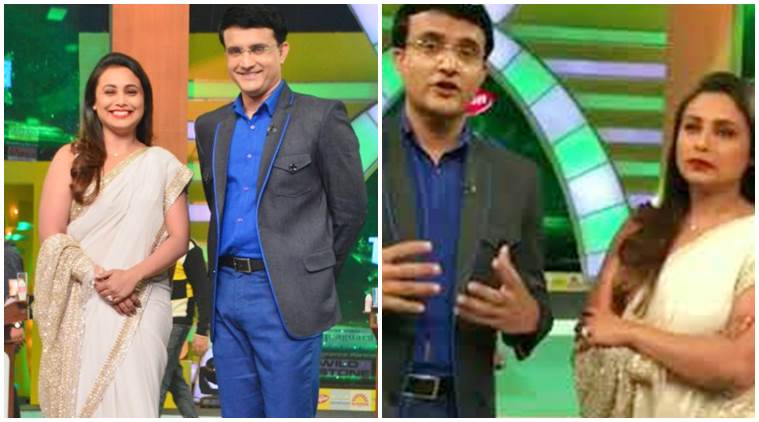 She went on to share an interesting story about Shah Rukh, when they were shooting for Kuch Kuch Hota Hai. "I was really shy that time and when we were filming the title track in Scotland, there was a moment when SRK had to come close to me and kiss me on my cheeks. Now every time he came close, I would slowly walk away from him. Shah Rukh is a megastar but he is shy this way and he got so awkward and embarrassed that I was running away from him. Then Karan (Johar) came and told me that it was fine, and not a big deal. I have learnt so much from these actors, mostly how to romance on screen," averred Rani with a bright smile.
Lastly, the Bong beauty had a rather interesting story about Salman, as she quipped, "Salman is the most chilled out actor I have ever met and worked with. When he comes on the sets, he is so casual that you would be surprised. But that's all a farce, as he really prepares well for his character. I actually learned how to be calm and cool during work from Salman."
When host Saurav prodded her to reveal who comes on set on time, Rani laughed, and after a deep thought shared, "Aamir is very punctual. Then comes Shah Rukh and last Salman."
The actor was in splits when a contestant asked her how she is still fluent in Bengali, having stayed in Mumbai for years and working in the Hindi film industry. "All thanks to my mother for she only talks when you speak in Bengali. I am a true Mukerji and can't stay away from my daily dose of rice and fish."
For all the latest Entertainment News, download Indian Express App
© IE Online Media Services Pvt Ltd
[contf] [contfnew]
[contfnewc] [contfnewc]