Celebrities
Raghu Dixit: My performances are about giving people an experience rather than singing a certain 'harkat'
Written by Mimansa Shekhar | New Delhi | Updated: February 8, 2018 8:22 pm Raghu Dixit is the frontman of The Raghu Dixit Project.
Raghupathi Dwarakanath Dixit aka Raghu Dixit is India's pop-rock export to the world. And his distinctive compositions grab as much attention as his quirky stage presence. Clad in a lungi with ghungroo-strapped on his feet, this frontman of The Raghu Dixit Project is loved for his unique brand of multilingual folk music which transcends age, genre and even language. In an exclusive chat with indianexpress.com, Raghu spoke about blurring the language barrier in music. "I have blurred it for myself also because Hindi is not my mother tongue. So if somebody asks me to say a line in Hindi, I have to first form it in English and then speak in Hindi. My idea is to expand in various languages and to reach out to as large an audience as possible. Because musically I have boundaries, I am not a trained musician, so I have my limitations. The only way I have evolved is to get someone who does not know the language to enjoy the music," he said.
Raghu is known for popular songs like "Mysore Se", "Hey Bhagwan", "Ambar", "Khidki" and many more. His music is strongly rooted in Indian culture and presented with a contemporary twist. However, Raghu never had plans of making a career out of it. With a masters degree in microbiology, he was working as a scientist in a pharmaceuticals company in Belgium. "It was a risk for everybody around me. It was a blind decision and my family didn't react. Few years they did not even speak to me. So, I didn't think much at all. I just wanted to do it, so I jumped into it. And later I figured out how to sustain it. I will never advise a young boy to leave everything and get into this. Music can be started anytime but not education. I just got lucky. There is 99 percent luck and one percent of my effort," said the scientist-turned-musician.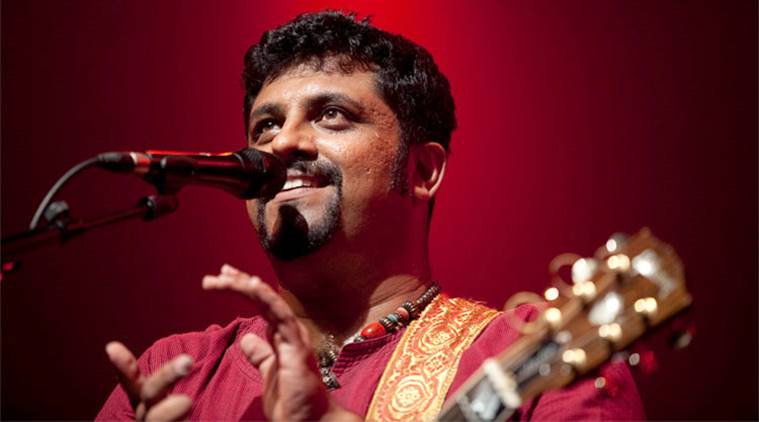 The Raghu Dixit Project's songs – Mysore Se and Hey Bhagwan became a hit with the youth.
"I learned Bharatnaytam as a kid and danced for almost 18 years. In my house, everyone would wake up to the transistor blaring Karnataka classical music. Amma was very influential in pushing me towards classical dance, like every South Indian family does. I never consciously learned music. Whatever I am today as a performer is because of dance. The way I sing to the fact that I actually wear the kind of clothes, use the stage, the lights, everything is performance oriented for me. It's about giving people an experience, rather than singing a certain 'harkat'. I have a limited range of singing style but I make up for the rest of it. As I grew up, that's when that I started exploring and got attached to every kind of music," added Raghu.
When quizzed about his unique appearance on stage, he quipped, "The first reaction is 'what is he wearing…why does he need so much ventilation?' It probably raised eyebrows and evoked laughter with people thinking 'what is this weird attire?' And later when I explained to people, they realised that I am representing the culture I come from and what I sing, my background and the fact that I used to be a dancer and that folk music is still relevant, so all of that comes together and that's when the appreciation comes."
The Raghu Dixit Project's other band members are Gaurav Vaz, Joe Jacob, Narayan Sharma and Sanjay Kumar.
Raghu surprised me when he said that "Mysore Se Aayi" was the "most ridiculous song" he has ever written! But he quickly explained, "It was my first attempt to write Hindi lyrics and I stole lines from different Bollywood songs. So if you see, they are regular lyrics, but the innocence of that is very attractive. But with that one song I exhausted my entire Hindi vocabulary also so after that I got a lyricist to write for me."
"I stopped writing lyrics long back because I discovered there is so much better poetry than what I used to write myself. Now I take help of better writers and also ancient poetry, especially in Kannada, like from 18th or 19th century. I take those songs and make modern music. It became a cool factor for the youngsters that they are listening to a rock and roll band but later they realise that the song has a heavy meaning too. That way, a very unintentional mission got accomplished for bridging the old with the new. More than performing for the rest of the world, I take pride in taking this literature to my people. So that's a matter of pride," he added.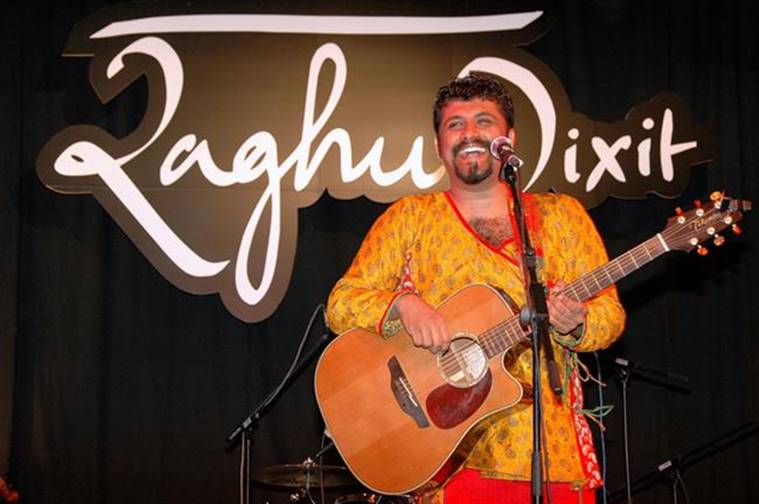 Raghu Dixit takes ancient Kannada poetry, and presents it with a contemporary, global music.
Raghu might have faced his career lows, but he says, "Everyday something beautiful also happens. The lowest days are the ones that lead me to find messages from fans who probably have heard something beautiful and I take strength from that. Just because I am better known today doesn't mean the struggles are over. The struggle is within ourselves."
Raghu has done music for films like Mujhse Fraaandship Karoge, Bewakoofiyaan and most recent Chef. He is also working on Anjali Menon's next untitled Malayalam film. He says, "I have only done films for which I have been invited. It's just friends calling me. It's never been a position of absolute command where I can say, 'this script is really bad and I won't do the music.' I have never done that."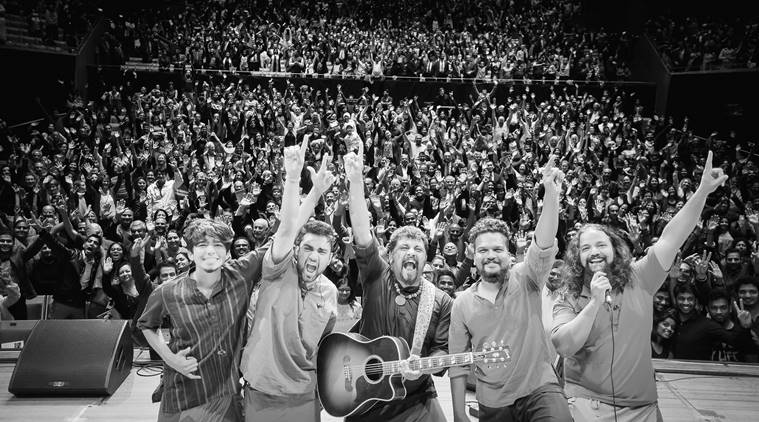 THe Raghu Dixit Project has featured on BBC's "Later .. with Jools Holland", and performed at world festivals like Glastonbury.
I ask him his take on the bombardment of singing reality shows on TV, and he says, "Reality shows are good. In fact considering our population the number of reality shows is pretty less because there are so many kids who are talented. Even if you win the show that is just the beginning of your career. How many winners of these reality shows do you remember? Today we love Arijit Singh's songs so much, but he was a failure in a reality show. But how did he use that experience to become what he is today? So it depends on the participant."
Raghu, who was in the capital for the opening of Global Music Institute campus in Greater Noida, summed it up by sharing, "The first time I performed on stage, somebody from the audience came to me and said that you should make an album. When I told him that I don't have the money, he handed me a cheque of Rs 30,000 and said go and record a demo first. So, everything is an opportunity!"
For all the latest Entertainment News, download Indian Express App
© IE Online Media Services Pvt Ltd
[contf] [contfnew]
[contfnewc] [contfnewc]