Celebrities
Alia Bhatt and Ranbir Kapoor will be the 'hook up of 2018', says Manish Malhotra
By: Express Web Desk | New Delhi | Updated: February 7, 2018 11:05 am Alia Bhatt and Ranbir Kapoor will be seen together in Ayan Mukerji's Brahmastra.
It does not come as a surprise when two Bollywood actors get along well on the sets of a movie and soon come under public scrutiny for the kind of relationship they share. The latest ones to become the talk of the town for their bonding are actors Alia Bhatt and Ranbir Kapoor. The duo will be sharing the screen for the first time in Ayan Mukerji's Brahmastra which also stars Amitabh Bachchan. But what's different with Alia and Ranbir is, not only their fans but also B-town celebrities are seeing a prospect Bollywood couple in the two stars.
Recently, Manish Malhotra and Sonakshi Sinha shared the couch on BFFs With Vogue India hosted by Neha Dhupia. When Neha asked them "hook up of 2018 will be?", the celebrity designer took Ranbir and Alia's name. Adding further to it when Neha prodded further, Sonakshi also agreed on Alia and Sidharth Malhotra's break up to be the 'break up of 2018'. Later, Neha made Sonakshi realise that she just accepted Sidharth and Alia are together. Not only this, both Manish and Sonakshi agreed on Deepika Padukone and Ranveer Singh being a couple but hiding it from the world.
Rumours around Ranbir and Alia's already being a couple have been definitely fueled by Manish and Sonakshi's revelations. Earlier, their appearance together at Padmaavat screening, Shah Rukh Khan's party and Filmfare Awards 2018 have left their fans wondering if they will soon get to see romance flourishing between the two. Also, some are considering the link up news only a promotional gimmick for Ranbir and Alia's first silver screen outing together.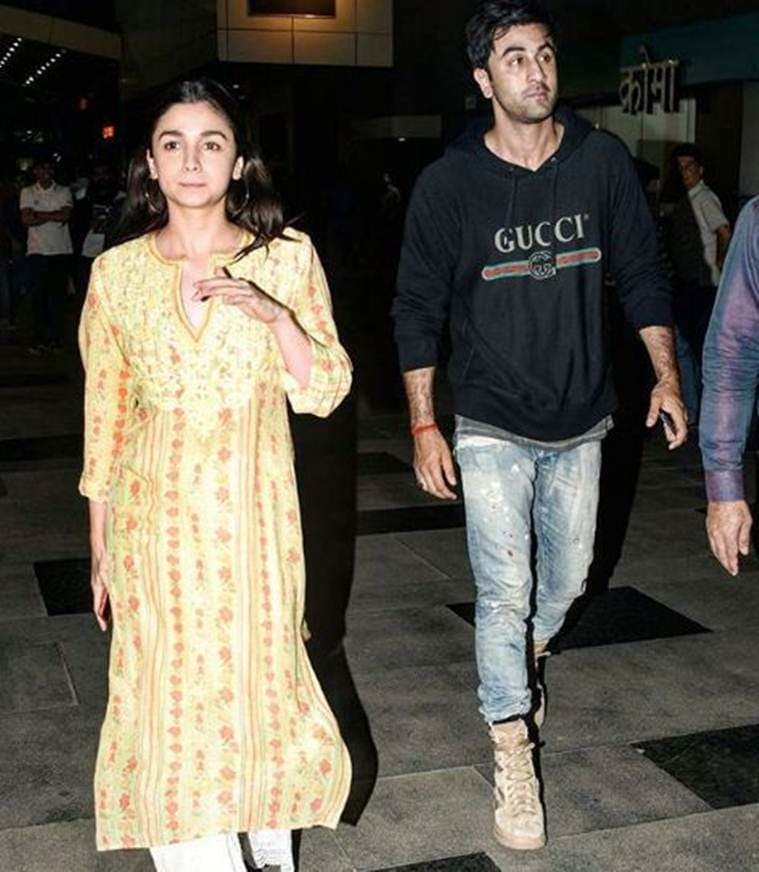 Alia Bhatt and Ranbir Kapoor at Padmaavat screening.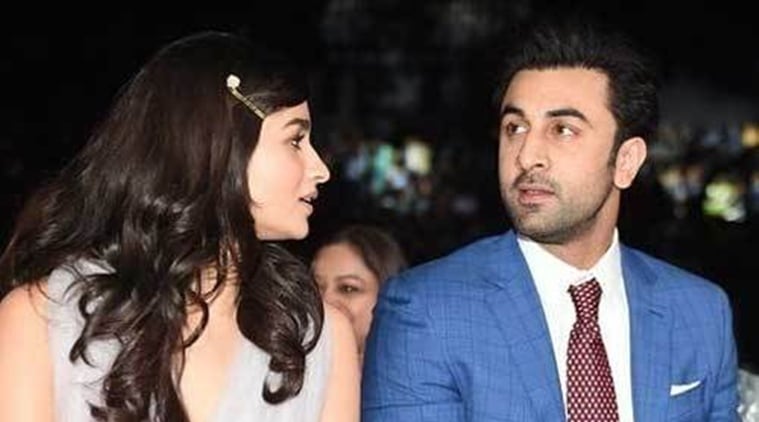 Ranbir Kapoor and Alia Bhatt sat next to each other at Filmfare Awards 2018.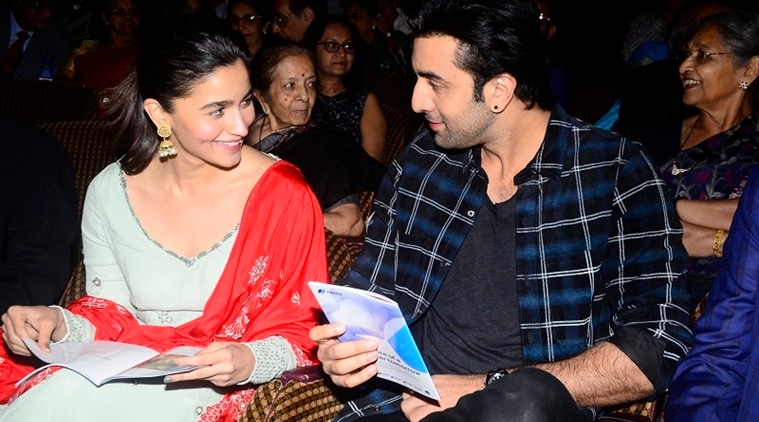 Alia Bhatt and Ranbir Kapoor attend an event together.
For those who don't remember Alia has always been in love with the junior Kapoor and she admitted it on the fourth season of Karan Johar's chat show Koffee With Karan in 2014. When Karan asked 'what is your vibe like with Ranbir', Alia replied, "I remember the first time I spoke to Ranbir.. you called him up when Rockstar released and you said, here talk to Ranbir tell him how much you love him. And I just spoke so much rubbish, I was just talking non-stop. But later I have hung out with Ranbir and I still think he is really adorable and I still want to marry him," Also, Ranbir was Alia's choice for going out on a romantic date.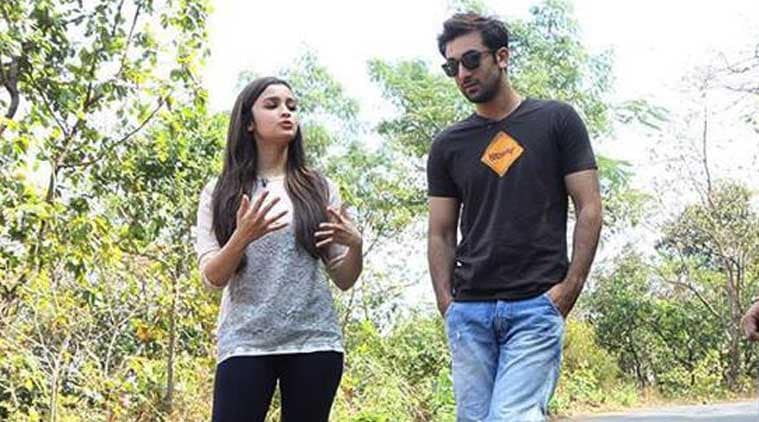 Ranbir Kapoor and Alia Bhatt in the middle of a conversation.
Karan Johar's fourth project with Ranbir will be a trilogy, the first part of which will hit the theaters in 2019.
For all the latest Entertainment News, download Indian Express App
© IE Online Media Services Pvt Ltd
[contf] [contfnew]
[contfnewc] [contfnewc]