USA Topics,
Sen. Gillibrand wants Justice Department to investigate US Olympic Committee
"These young women have demonstrated great courage by speaking out about the cruelties they have endured. The tragedy of their cases is only compounded by the number of times this predator could have been stopped," Gillibrand wrote in a Saturday letter to Attorney General Jeff Sessions, referencing the more than 150 women who have come forward with stories of abuse at the hands of the disgraced doctor. "These young women and children were failed time and again. I call upon the Department of Justice to investigate the depth of those failures and whether they violated the law," the New York Democrat wrote.The call for a criminal probe comes in the wake of reports that the US Olympic Committee was alerted to the abuse as early as 2015, but failed to act on the allegations. "The U.S. Olympic Committee had a moral duty to act when informed of a possible crime," Gillibrand wrote. "Their inaction resulted in the abuse of even more young women and girls."She asked that the Justice Department look into "the extent to which other parties have failed in their duty and should be held responsible for their contribution to Dr. Nassar's crimes."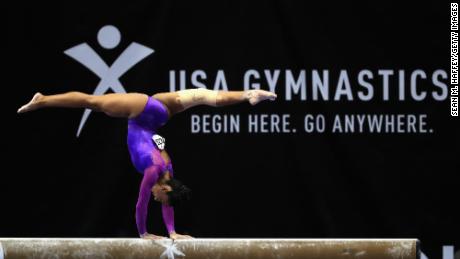 Nassar was sentenced to up to 175 years in prison last month after more than 150 women and girls said in court that he sexually abused them over the past two decades. He pleaded guilty to seven counts of criminal sexual conduct in Ingham County in Michigan. Nassar was back in court last week to face at least 65 more victims.The US Olympic Committee has called for an investigation by an "independent third party to examine how an abuse of this proportion could have gone undetected for so long." USA Gymnastics and Michigan State University also face a number of investigations and lawsuits.Gillibrand also joined with Sens. Jeanne Shaheen, D-New Hampshire, and Joni Ernst, R-Iowa, in calling for US Olympic Committee CEO Scott Blackmun to resign in light of the reports.
Original Article
[contf] [contfnew]
[contfnewc] [contfnewc]