Celebrities
Salman Khan is a beautiful human being: Tiger Zinda Hai villain Sajjad Delafrooz
Written by Mimansa Shekhar | New Delhi | Published: January 4, 2018 8:01 pm Sajjad Delafrooz said his childhood love for Bollywood came true when he got to act in Indian films.
Sajjad Delafrooz is multi-talented! While on one side he can play the dreaded terrorist Abu Usman in Salman Khan–Katrina Kaif starrer Tiger Zinda Hai, on the other, he can charm women with his smile in real life. It is but obvious how actors who play character roles onscreen attract curiosity. So when the audience wanted to know more about this Iran-born actor who created enough terror in the film, we weren't surprised. "Most of the times you'll see me smiling. When fans meet me, they say he's just an actor in front of the camera, and not in real life. I don't think I create any fear like that of Abu Usman. I love to joke. I'm emotional as well," Sajjad said in an exclusive chat with indianexpress.com.
Sajjad was earlier seen in a small role in Akshay Kumar starrer baby. In Tiger Zinda Hai, Sajjad plays the ruthless militant who holds 40 nurses from India and Pakistan hostage in a Syrian hospital. The Ali Abbas Zafar directorial has been inspired from the real-life hostage crisis of 2014 and Abu Usman is a fictitious character who heads the ISC. So, was it fun to play a bad guy? "That kind of fun is exciting and challenging, to do something opposite to yourself. Definitely, there is excitement to see how people will react to that character. It's difficult too because he is a bad person and sometimes you have to convince people that. Of course, I cannot connect with him in what he does. My only way to connect with him was through his pain," Sajjad explains.
Sajjad Delafrooz has done a lot of TV series and films in UAE.
Sajjad is loving every bit of fandom coming his way. And given that TZH is nearing Rs 300 crore, Sajjad is also getting equally noticed. "It's beautiful because I always wanted people to see my work. And today I see people coming to me and appreciating me, that's so beautiful. I've not had that experience. I'm living it and enjoying all of it now," he gushed.
Also read | Tiger Zinda Hai actor Anupriya Goenka: Salman Khan has a divine personality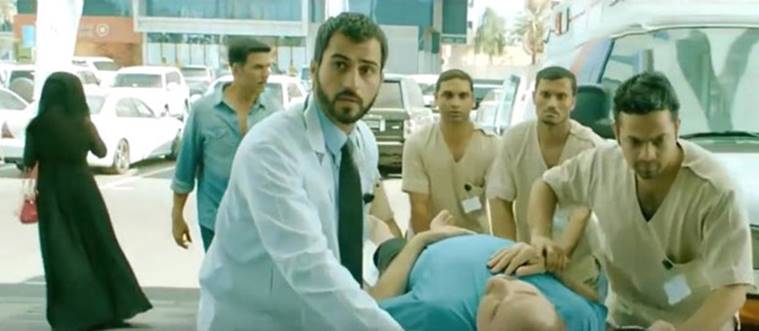 Sajjad Delafrooz in a still from Baby.
Sajjad was born in Iran and is a popular face in the entertainment industry of UAE. He says, "I always loved Bollywood but never knew I wanted to be an actor until I did a job which I didn't like and got bored. So I chose to resign and start acting." He shares how a mail from Yash Raj changed his life. "Because the character (Abu Usman) was totally different. I knew my look had to change. I left every other audition and job and focused only on this. They were looking for actors in different countries too, in Europe, Africa, in Middle East… I said that's going to be mine, so that the makers have no other option except taking me!" Sajjad shares.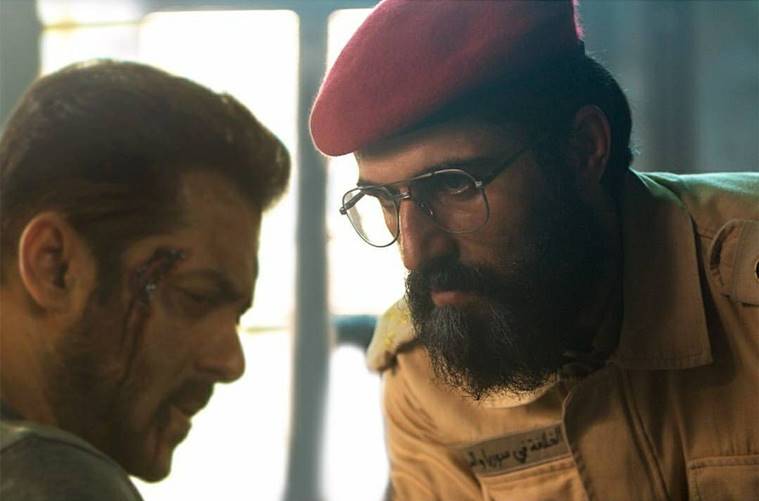 Sajjad Delafrooz in a still from Tiger Zinda Hai along with Salman Khan.
The actor accepts that initially he wasn't aware that it was a Salman Khan film and was being made at such a big scale. "Whatever you see in the film, the action scenes, actually happened on the set. They made the whole city in Abu Dhabi. Even in Morocco. You know, it's amazing because we almost lived that experience and I was so happy to be a part of it," he said.
Also read | Tiger Zinda Hai actor Paresh Pahuja on Salman Khan's memorable hug and why he loved playing 'Azaan'
So did Sajjad enjoy having Salman and Katrina chase him and hate him in the film? "Hated was on both side (laughs) Tiger hated Abu Usman, Abu Usman hated Tiger. But that was for the screen. Off camera there was a totally different story. Salman Khan is a beautiful human being. He treats you like a family. He is exactly the 'Bhai', that's why people call him 'Bhaijaan'. He is a big brother giving us advises and that was a beautiful thing," Sajjad told us.
Explaining more from the shooting, he said, "With Salman on set, every day is a memory. In Abu Dhabi we were shooting in 52 degrees, it was really hot and there was tension. Whenever Bhai came on the sets, he would crack a joke and it changed the mood. We were always waiting to have him around or kept waiting to have a scene with him or were just excited to see him on the set. Katrina is an amazing human being. She is down to earth and works really hard. She is so beautiful both on and off the screen. She worked really hard specially in the action scenes. It's amazing how she did all that."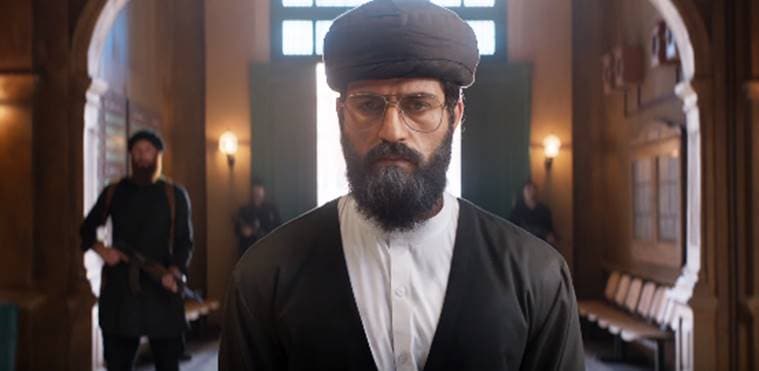 Sajjad Delafrooz played Abu Usman, the head of a terrorist organisation, ISC.
Sajjad claims that his Hindi has improved after doing Tiger Zinda Hai. "Before this movie, I wasn't good in speaking Hindi. I could just understand it. I took a two months Hindi course and now I just speak Hindi easily," he said adding more in his way of speaking the language, "Hindi mein bhi baat kar sakte hain… Kyunki aapne English mein shuru kiya to maine bhi English mein jawab diya. Hindi mein mujhe bhi bahut achha lagta hai because I realised how beautiful it is (We can talk even in Hindi. Since you started in English, so I also replied in English. I love speaking Hindi and I've realised that it is a beautiful language)."
Check out some photos of Sajjad Delafrooz here:
Sajjad shares that his knowledge and exposure to Bollywood comes from his childhood when he stayed around Indian community in UAE. He said he would wait an entire week for the telecast on Indian films on one particular TV channel. "That was the best part about the week…" Ask him his memory of any Hindi film and pat comes the reply – "Hum Dil De Chuke Sanam! I had a VHS of the film. Don't ask me how many times I've watched it. Of course, then there is Dabangg. Also, Sultan is one of my favourites."
Sajjad has moved to Mumbai to focus on his career in Bollywood. "I want to do different roles which people will remember for so many years," he told us. And talking about his love for poetry, Sajjad said, "Life is about poem and it depends on how we say it. I brought poetry from my country and I would love to share it in all the years I'm going to stay in India." He signs off!
Here's wishing Sajjad Delafrooz, all the very best!
For all the latest Entertainment News, download Indian Express App
© IE Online Media Services Pvt Ltd
[contf] [contfnew]
[contfnewc] [contfnewc]