Celebrities
Top 10 Tamil movies of 2017: Vikram Vedha, Aram and Theeran Adhigaram Ondru find place in the list
Written by Ashameera Aiyappan | Chennai | Published: January 2, 2018 6:30 am Here are 10 films that you should watch right now if you haven't already.
This was a tough list to decide. But the struggle was happy as I was spoilt for choices. 2017 is truly Kollywood's year in terms of providing some beautiful content. It was also the year of fresh faces — several new directors giving much hope and excitement for the shackled cinephile in us. I say shackled as there are multiple standards we bind ourselves with. In reality, we see several shades of grey; several types of leads; stories that go beyond a genre. But somehow, our expectations of a movie, especially a mainstream one, is different. Our definition of larger than life has shrunk considerably — it is dangerously close to real life. And there were several films that straddled this line impeccably this year that picking ten was hard. A few other films that deserve a shoutout are Taramani, Meyaadha Maan and also Kuttram 23. With this premise, here are 10 films that you should watch right now if you haven't already.
Maanagaram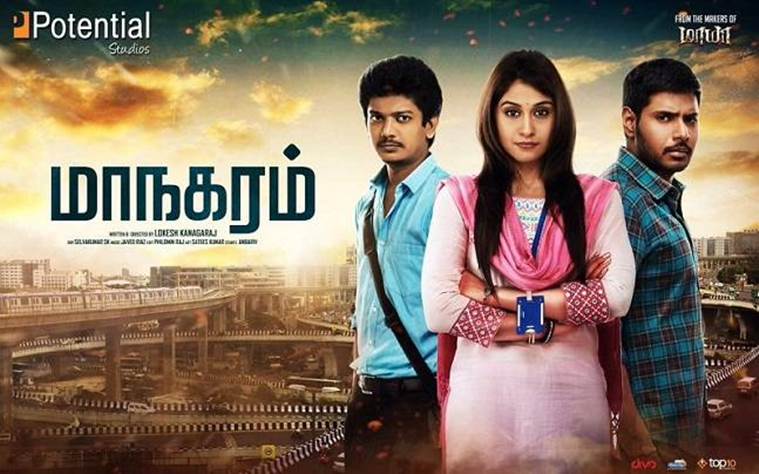 What better movie to start the list with. One of the year's biggest hits, the film made all its stakeholders happy — the regular viewer, the critic, the producer. With a brilliant and pacy screenplay, the stories Lokesh has interwoven and the way he has done it is remarkable. One of the year's good finds.
Oru Kidayin Karunai Manu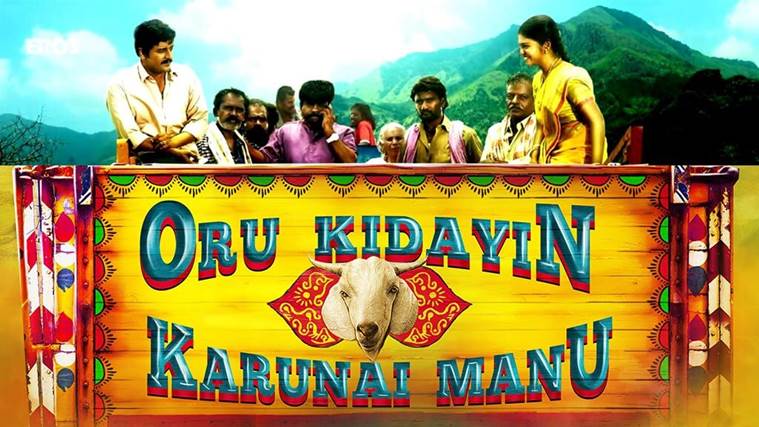 Suresh Sangaiah deserves a medal just for naming the story 'Oru Kidayin Karunai Manu' if not for the beautiful 'slice of life' movie he has made. The film documents the situation a village encounters as they travel to a distant temple to slaughter a goat for the lord. What a beautiful stroke the title is. Oru Kidayin Karunai Manu is a neat package that efficiently does what it has to, tell a story well.
Pa Paandi
When I heard Dhanush is directing a movie, I wasn't sure what to expect of it. However, I was pleasantly surprised with Power Paandi. As we run towards different things, we tend to conveniently forget our elders who stroll behind with an agenda on their own. We forget their presence on screen as well; they are reduced to being a template. Power Paandi is a role that hopefully is a beginning to how stories need not necessarily have a young, strapping hero.
Vikram Vedha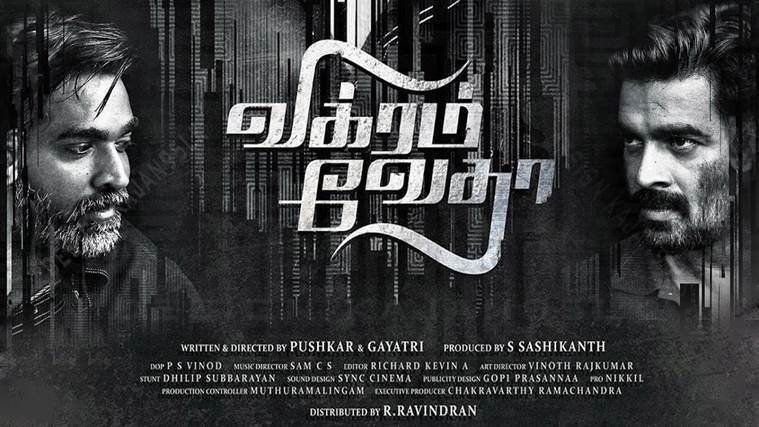 I have always like Pushkar and Gayathri's work, right from Oram Po. But the director duo upped their ante with Vikram Vedha. Giving Vijay Sethupathi the character of his career, what Pushkar-Gayathri showed is the opposite of what we have seen so far. Star films don't need to follow a template as well. At the end of the day, good content and smart production principles can make a star movie commercially viable even without what we call the 'masala' formula.
Kurangu Bommai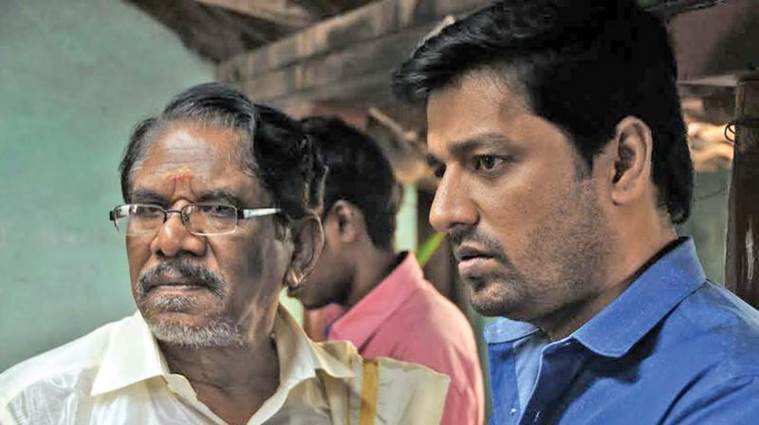 Another pleasant surprise this year with another new face behind it. Kurangu Bommai, like Managaram, is another film that made hyperlink cinema familiar to us. Except for one ill placed song, the film is well crafted. The police station sequence is a fine example for the same. The beauty of Kurangu Bommai lies in how the story is told rather what is being told.
8 Thottakal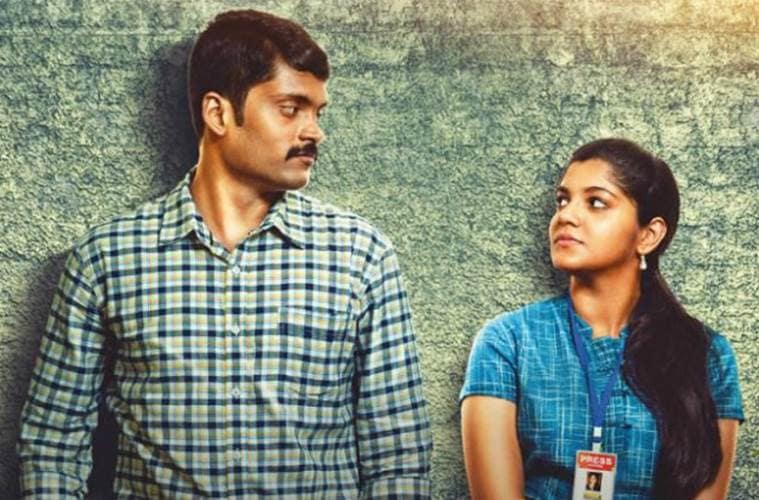 It is easier to forgive a few flaws when the film has several good things to ponder about. 8 Thottakal was one such film. There was much to like, but the role MS Bhaskar got, and his performance were the icing on cake. The conflict and layers in the characters make up for the slightly longish film.
Theeran Adhigaram Ondru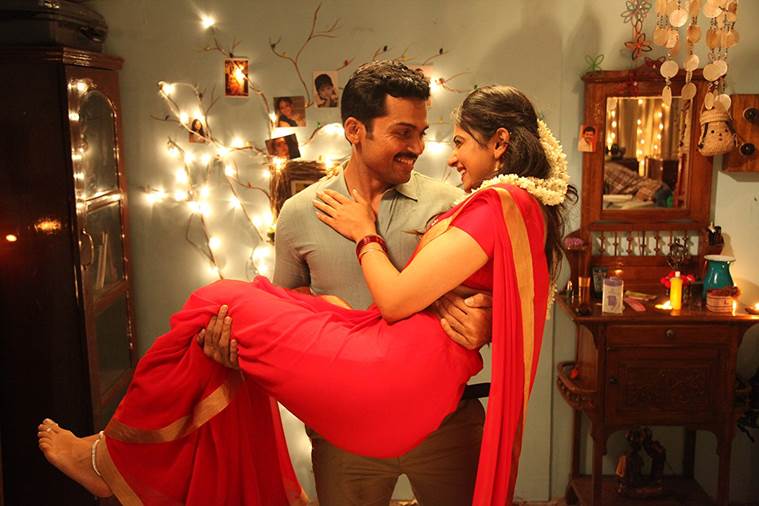 One of the most solid cop films made, I liked Theeran best for the way it handled its commercial elements. There was a romance track, an item number, but the 'damage' was minimal. The story and script rose above the few commercial compromises. The film, for the most part, was a solid, honest cop movie — thanks to H Vinoth's extensive research. The struggle was real and also the well-executed action.
Aramm
Aramm is an important film for asking the right questions. A message with several social connotations, the film's treatment of Nayanthara's role stood out. IAS Madhivadhani was just that — a honest democrat in an emergency situation. Though the film's preachy stance made me feel a bit iffy, it is impossible to refuse that it dealt with several important questions that need to be documented.
Aval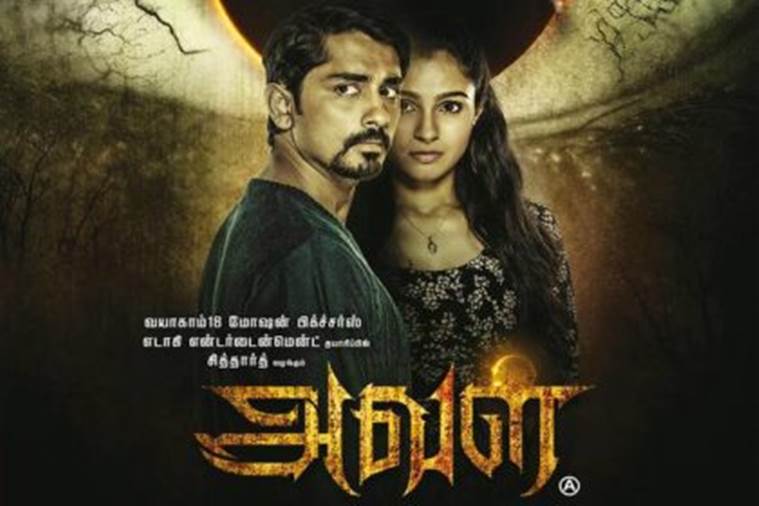 Debutante Milind Rau's Aval is a memorable film on several counts: for a technically sound horror film, some clever writing and also for a mature relationship on screen. Milind made an impressive debut with good, fresh content that wasn't very scary but definitely keeps you hooked.
Aruvi
Probably the best film to end the list, Aruvi is a film that threw every stereotype out of the box. The authenticity of Arun Prabhu Purushothaman's writing makes you forget about what could have been problems with the film. Aruvi is also a towering example that good content will always be commercially viable if marketed properly.
For all the latest Entertainment News, download Indian Express App
© IE Online Media Services Pvt Ltd
[contf] [contfnew]
[contfnewc] [contfnewc]
The post Top 10 Tamil movies of 2017: Vikram Vedha, Aram and Theeran Adhigaram Ondru find place in the list appeared first on News Wire Now.