Films
Countdown: The 165 Greatest American Movies Ever Made (91-115)
Malcolm X (1992)
That's too much power for one man to have.
Writer/director Spike Lee's masterpiece, and one of the best films of the 90's, is told in three magnificent, perfectly captured epochs in the life of a man of great historical consequence. Denzel Washington plays the charismatic title character to perfection as he moves from street hustler, to a leader in the Nation of Islam, to a man who fearlessly embraces truth and conscience, even though he knows it will almost certainly result in a premature death.
Warner Bros.
After more than an hour of witnessing only the title character's anger, defiance, and resentment, Washington's performance when he meets Elijah Muhammad for the very first time is a moment of unforgettable power.
The picture, the director, and the star, were all robbed on Oscar night.
See also: Do the Right Thing, Clockers, Jungle Fever, Summer of Sam.
M*A*S*H (1970)
Goddamnit, Hot Lips, resign your goddamn comission!
The tagline on the poster reads, "M*A*S*H is what the new freedom of the screen is all about." That freedom is now long gone, not just on the screen but in our society, and the freedom I am talking about is the freedom to offend, which has been replaced by a fascist freedom from being offended.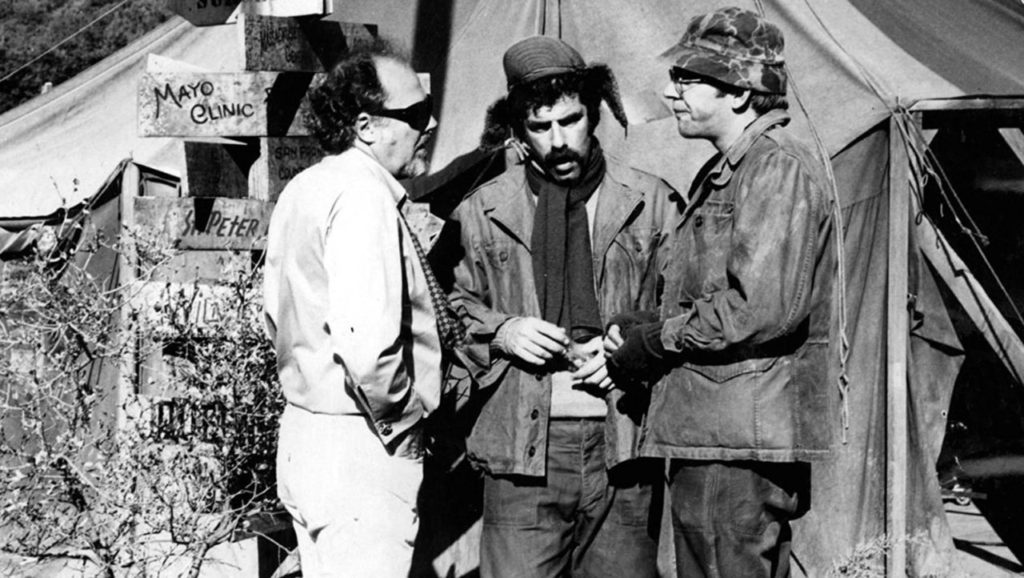 20th Century-Fox
Frank Burns (Robert Duvall) and Margaret "Hotlips" O'Houlihan (Sally Kellerman) are the insufferable Social Justice Warriors of their time — pious, smug, hypocritical, bossy snitches, forever sucking up to the Establishment. They are nothing less than stand-ins for today's left as personified by the elite media. Cutting them down to size are Hawkeye (Donald Sutherland) and Trapper John (Elliott Gould), two characters whose fun-loving attitude in pursuit of personal freedom would be villainized onscreen today as sexist and racist (they are not), as cisgender white males in need of a stern lecture from Hot Lips, who would now be portrayed as the movie's heroine — sorry, hero. Think I'm kidding? Read this.
Ring Lardner Jr. won the Oscar for his adapted screenplay, but legend tells us it was undeserved due to director Robert Altman's love of improvisation (Lardner reportedly hated the movie). Stuck with a low-budget ($3 million) and two stars (Gould and Sutherland) who were certain they had a debacle on their hands, in his first real studio film, Altman made lemonade by incorporating a documentary style that still dazzles, especially the dialogue where everyone talks over each other but you still hear exactly what you need to hear.
In 1970, after the catastrophes that were Cleopatra, Star, Doctor Dolittle, and Hello Dolly!, the least of the bankrupted studio's concerns was this no-budget throwaway, which gave Altman all the creative room he needed to make his masterpiece — which went on to gross over $80 million, or $480 million in today's dollars.
M*A*S*H gives us the heroes we most need today: men who love women, sex, booze, a good time; women and men who respect life and professionalism, despise war and conformity, and whose favorite sport is the most crucial of all — removing the steel rods stuck up the backsides of societies joyless scolds and virtue signalers.
See also: Monty Python and the Holy Grail, Life of Brian, The Meaning of Life, Kelly's Heroes.
American Movie (1999)
It's alright, it's okay, there's something to live for… Jesus told me so!
The brilliance of American Movie is that the documentary never looks down on its subject, Mark Borchardt, a Milwaukee-based independent filmmaker with lofty dreams of becoming a major horror film director. The truth is that Borchardt has some talent, plenty of drive, and that all-important lack of self-awareness. Unfortunately, the unmarried father of three lacks funding, gainful employment, self-discipline, and is losing control of his drinking problem.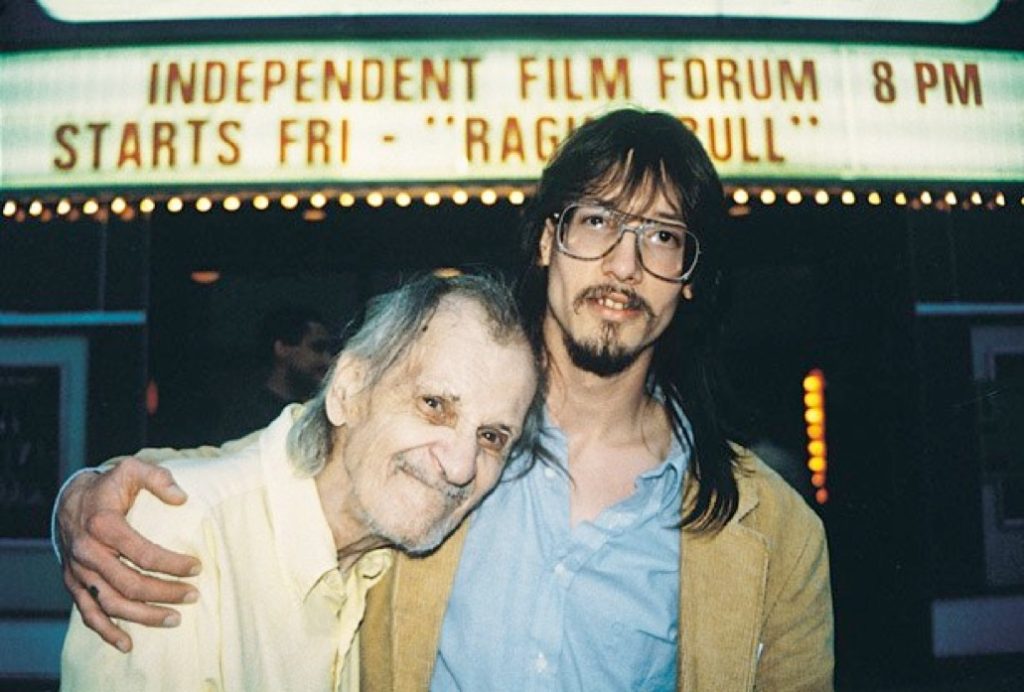 Columbia TriStar
American Movie has almost nothing to do with independent filmmaking. It is something so much more: a mesmerizing tour of the human spirit through the character study of a relatable, everyday man with big dreams, who is also trapped in the despairing circumstance of his own making.
A funny, moving, and acutely insightful look at the courage, hard work, and emotional cost that comes with aspiration.
See also: Hearts of Darkness, Burden of Dreams, Lost in La Mancha, Overnight, Making The Shining, Full Tilt Boogie, Easy Riders, Raging Bulls
Ben-Hur (1959)
Hate keeps a man alive. It gives him strength.
William Wyler's still-stunning epic won 11 worthy Oscars, including Best Picture, Best Director and Best Actor (star Charlton Heston).

Warner Bros.
A beautifully told personal story set against the backdrop of a history that of course includes the crucifixion of Christ.
See also: Ben Hur (1925), Barabbas, King of Kings (1927), King of Kings (1961), The Messenger: The Story of Joan of Arc, Quo Vadis (1951), The Robe, The Sign of the Cross (1932), The Ten Commandments (1923), The Ten Commandments (1956).
Singin' In the Rain (1952)
Dignity. Always, dignity.
It was at this point in the history of MGM, that through their spectacular musicals, the aptly nicknamed Dream Factory lifted the motion picture to its ultimate artistic heights.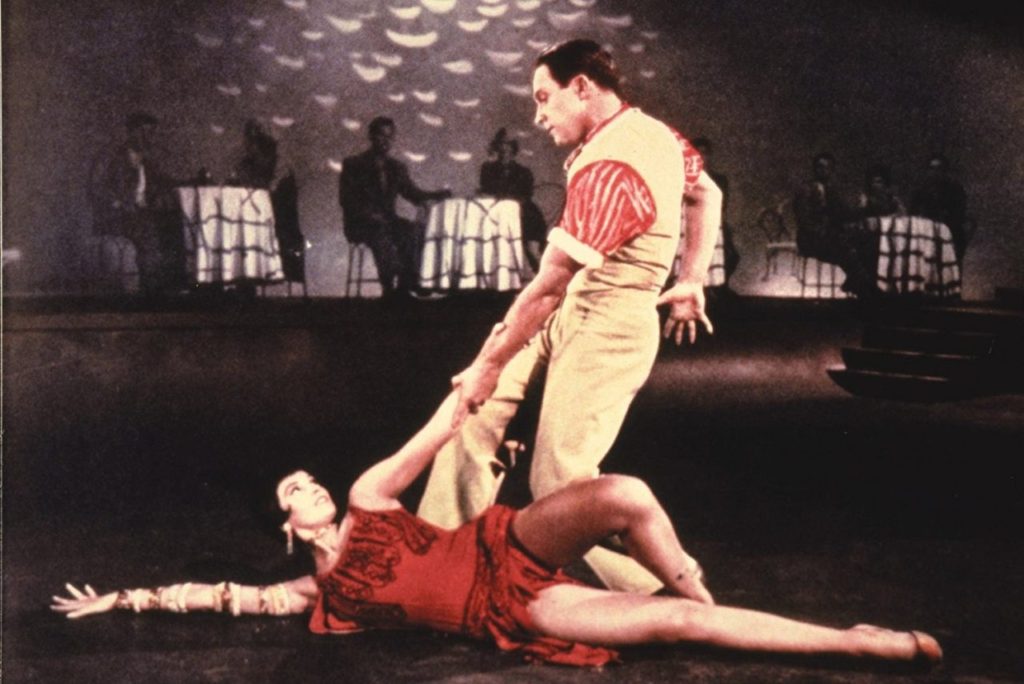 Warner Bros.
Co-directing with Stanley Donen, The Mighty Gene Kelly stars as silent-era movie star about to be washed up by talkies. With the help of an adorable Debbie Reynolds and manic Donald O' Connor, he finds true love and his true calling as a song and dance man.
A million laughs and a handful of fabulous musical numbers combine to deliver true joy. The title number, reportedly filmed when Kelly was running a fever, is nothing short of majestic, peaceful perfection.
In Heaven, you always feel like you do when you watch Kelly sing in the rain.
See also: On the Town, Royal Wedding, The Band Wagon, Show Boat, Anchors Away, Easter Parade, Cover Girl, Annie Get Your Gun, An American In Paris. Kiss Me Kate, Brigadoon.
The Bad Lieutenant (1992)
I'm sorry, Lord. I've done so many bad things.
Harvey Keitel plays the hopelessly corrupt "bad lieutenant," a drug and gambling-addicted sexual degenerate who sometimes takes time out of debasing himself and hating God to do his job, which currently involves apprehending two men who brutally raped a young nun.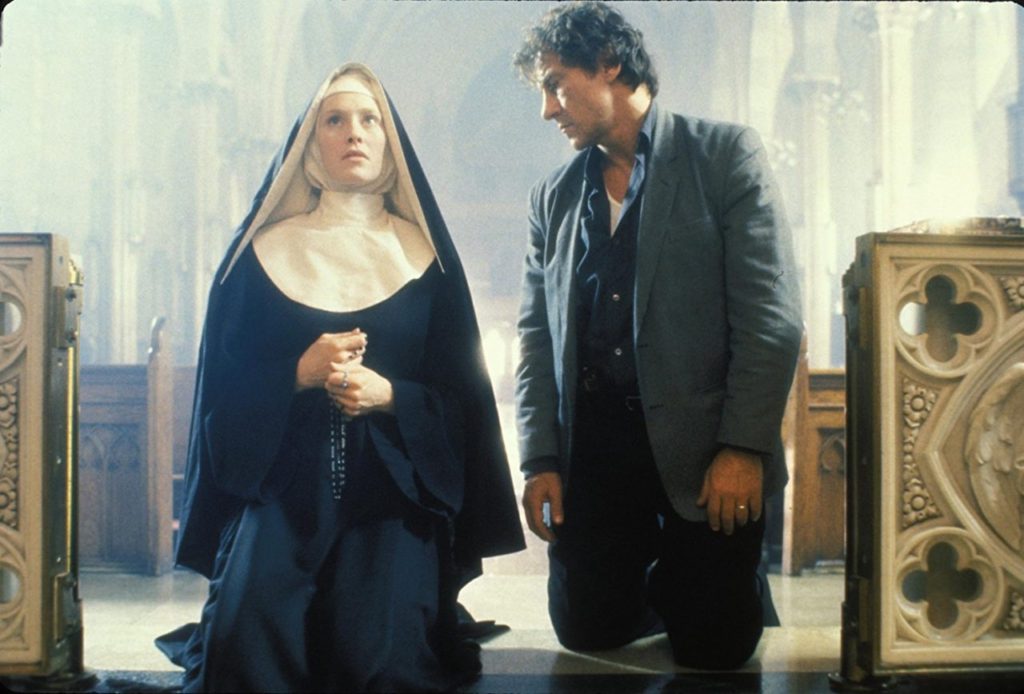 Lions Gate
Keitel is simply remarkable in a movie that is very difficult to watch. Director and co-writer Abel Ferrara take you on a tour of the darkest, seediest crevices of the human soul, but one in which Christianity and the saving grace of Jesus Christ are taken seriously. A movie so provocative (in a smart way) and complicated, you don't know in the end if Keitel commits an act of nihilism or martyrdom.
See also: The Rapture (1991).
Captain Blood (1935)
My business was with his wounds, not his politics.
Captain Blood is not just one of the all-time great pirate adventures, and one filled with incredible scope and even more incredible action, nor is it merely Errol Flynn's starring debut, the movie that would launch his amazing career at Warner Brothers. Primarily, Captain Blood is best-remembered as the first time Flynn would co-star with Olivia de Havilland.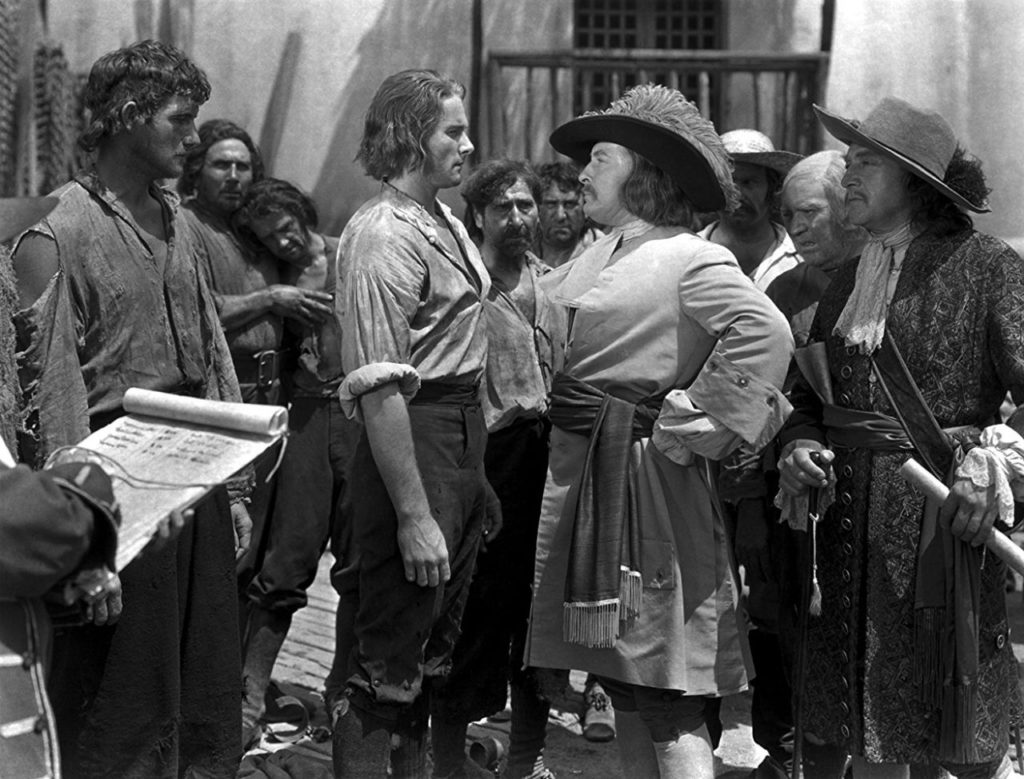 Warner Bros.
The duo would enjoy seven more marvelous adventures together, and the main attraction was always the chemistry between Flynn's charming, capable irresponsible rogue and the sweet, courageous, impossibly beautiful de Havilland.
As much as anyone, I love Tracy and Hepburn and Bogie and Bacall, but they were able to consummate their love for one another off-screen. This wasn't true for Flynn and de Havilland, and the poignancy of this adds something above and beyond movie magic.
See also: The Sea Hawk, Dodge City, They Died with Their Boots On, The Adventures of Robin Hood, Operation Burma!, Edge of Darkness, Gentleman Him, The Charge of the Light Brigade.
The Music Man (1962)
What did Shakespeare say? "Cowards die a thousand deaths, the brave man… only 500"?
When asked to assume the role made famous by Robert Preston on stage, Cary Grant reportedly replied, "Not only will I not play the part; if you don't give it to Preston, I won't see the movie."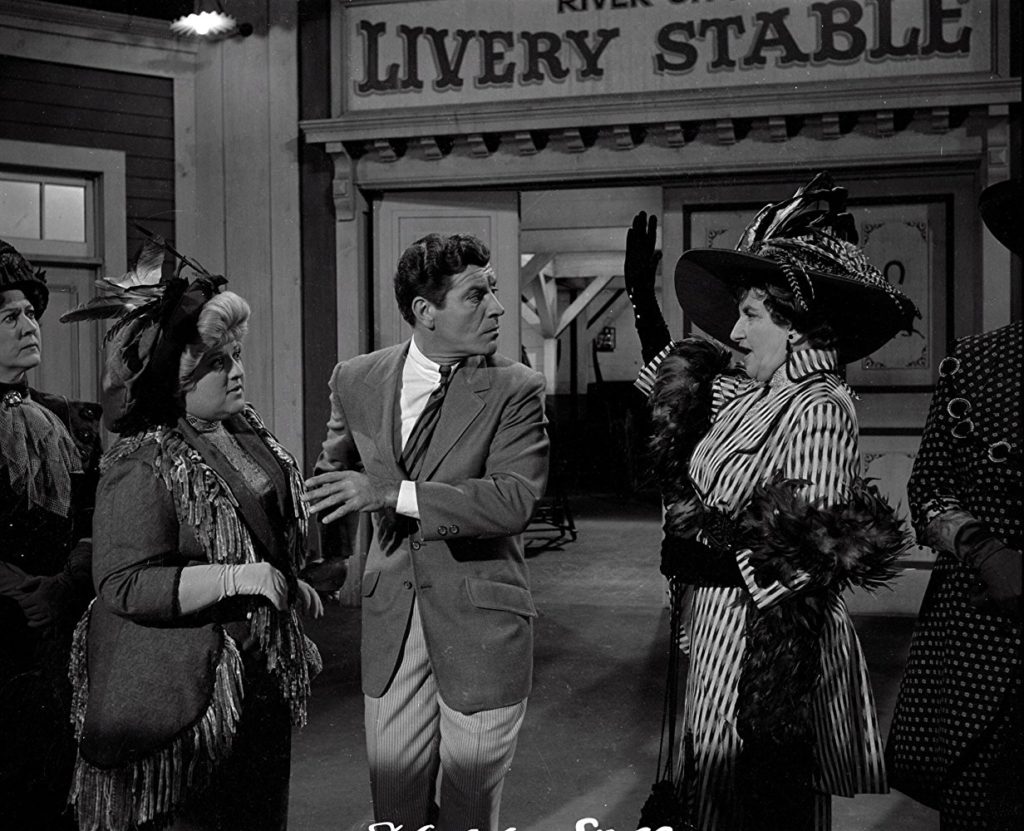 Warner Bros.
The Music Man is an exuberant experience filled with splendid musical numbers. The real bliss of it all, though, is watching Preston joyfully embrace the role he was born to play. For 151 rousing minutes, you are elated by the supernatural ability of one man to reach through the screen and grab hold of you — heart and soul.
See also: The Dark at the Top of the Stairs, Semi-Tough, Victor Victoria, The Last Starfighter, S.O.B.
Who's gonna steal a subway train?
In the capable hands of director Joseph Sargent and screenwriter Peter Stone, Morton Freedgood's page-turning pulper is magically transformed into a sublime look at New York, a failing city mired by apathy, bureaucracy, and mercenary politics.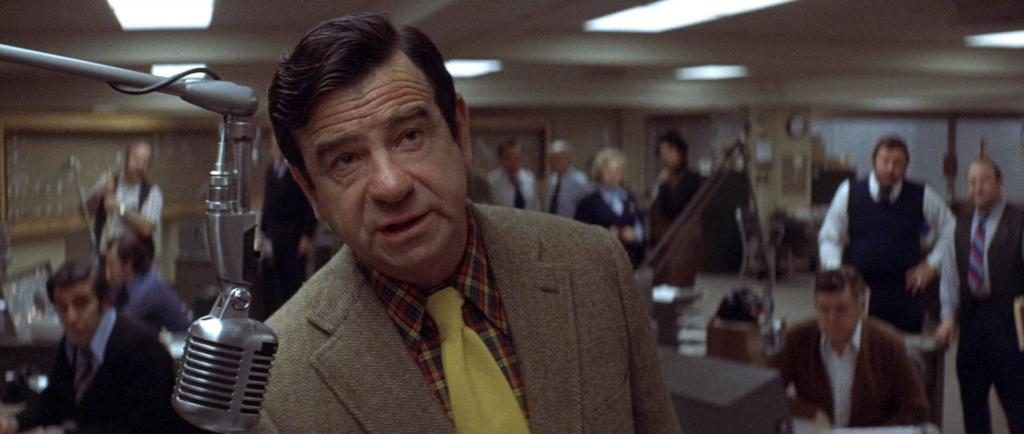 United Artists
The frosting on the cake is the verbal joust between a cynical but competent transit authority cop, played to perfection by Walter Matthau, and Mr. Blue (Robert Shaw), the tightly-wound psychotic holding a subway car full of passengers hostage.
Tense from the word go and brutally honest in its depiction of government, the media, and big city racial politics, The Taking of Pelham One Two Three also happens to be funnier than any film comedy released in years.
See also: The French Connection, Fort Apache the Bronx, The Laughing Policeman, The Stone Killer, Panic in Needle Park, The Super Cops, Shaft, Super Fly, Taxi Driver, Deamh Wish, Saturday Night Fever, The Seven-Ups, Short Eyes, Night Hawks.
The Exorcist (1973)
Why you do this to me, Dimmy?
Released the day after Christmas, The Exorcist is not only the most terrifying movie ever made, but also one of the few major studio films of the last 45 years to treat Christianity and Catholicism as real and necessary.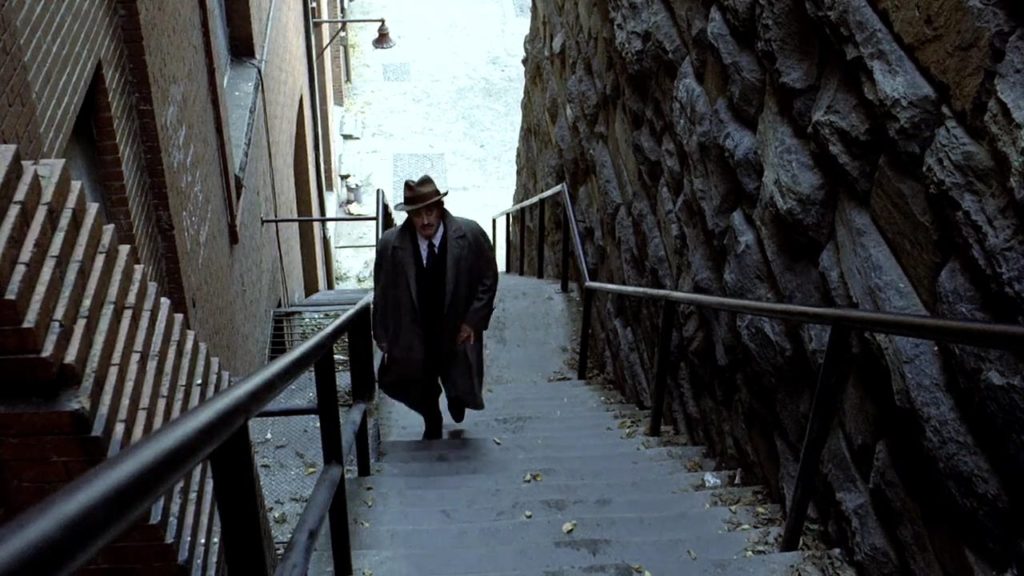 Warner Bros.
William Peter Blatty's Oscar-winning screenplay (based on his own novel) drops Jesus Christ right into the secular world of Hollywood. And if you watch closely, the story about a little girl possessed by the Devil is but a subplot. The Exorcist is really about saving the soul of a priest (an unforgettable Jason Miller) who has lost his faith.
In fiction, the Lord works through a child. In the dark reality of 1973 America, the Lord worked through a harrowing R-rated horror film brought to stunning life by a brilliant and mercurial director, William Friedkin, who was on the hottest streak since John Ford directed Stagecoach, Young Mr. Lincoln, Drums Along the Mohawk, The Grapes of Wrath, and The Long Voyage Home in just two years — 1939 and 1940.
See also: The Exorcist III.
Planet of the Apes (1968)
Some apes, it seems, are more equal than others.
Five decades of sequels and prequels and remakes and CGI have done nothing to diminish the power of the original. As Taylor, the embittered astronaut cynical about all things human, Charlton Heston commands the screen and helps to sell the absurdity of a premise where apes are the dominant species and humans are hunted and enslaved.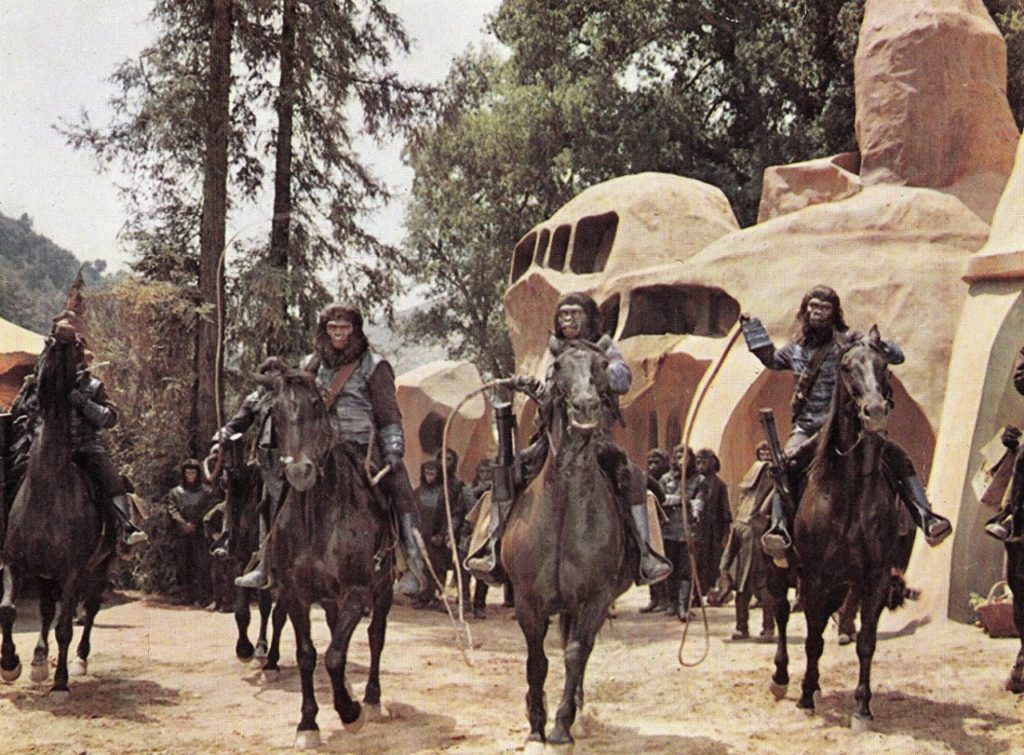 20th Century-Fox
Captivating from beginning to a breathtaking end, and an exploration of numerous Big Themes, this is science fiction at its finest.
See also: The entire franchise, including the most recent trilogy.
On the Waterfront (1954)
It was you, Charley.
Marlon Brando delivers one of the greatest performances ever captured on film as Terry Malloy, a dockworker who believes that the only way to live a life filled with broken dreams is to suppress his own conscience. A murder and a girl (Eva Marie Saint) change all of that.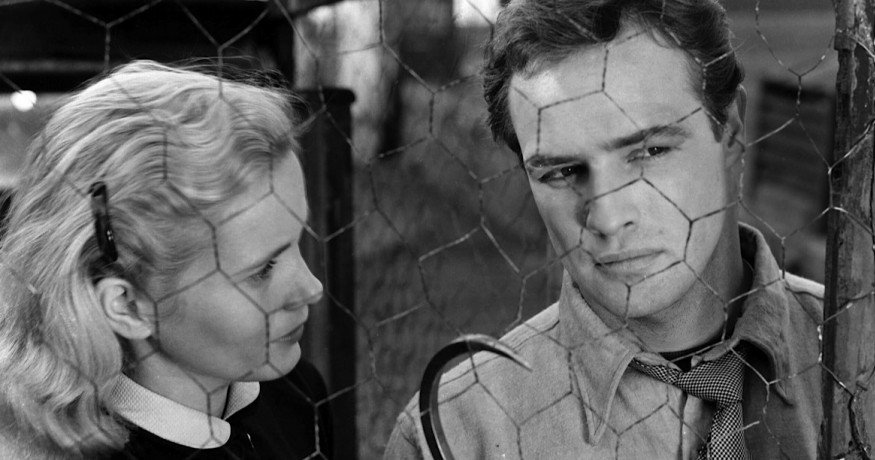 Columbia
Director Elia Kazan is really telling his own story here. He named names during the blacklist era, something he believed to the end of his life was the right thing to do after coming to terms with the true horrors of Communism.
Terry Malloy was Kazan's stand-in, a man who woke up to the truth and told it at great personal cost.
See also: A Streetcar Named Desire, America, America.
To Have and Have Not (1944)
Go ahead, slap me…
I have seen this Howard Hawks' classic at least 20 times; some years ago I watched it three times in a single day. Nevertheless, with a gun to my head and I could not tell you what the story is about. Because that doesn't matter. To Have and Have Not is not about plot but rather about the chemistry of the leads, the mood, the feel…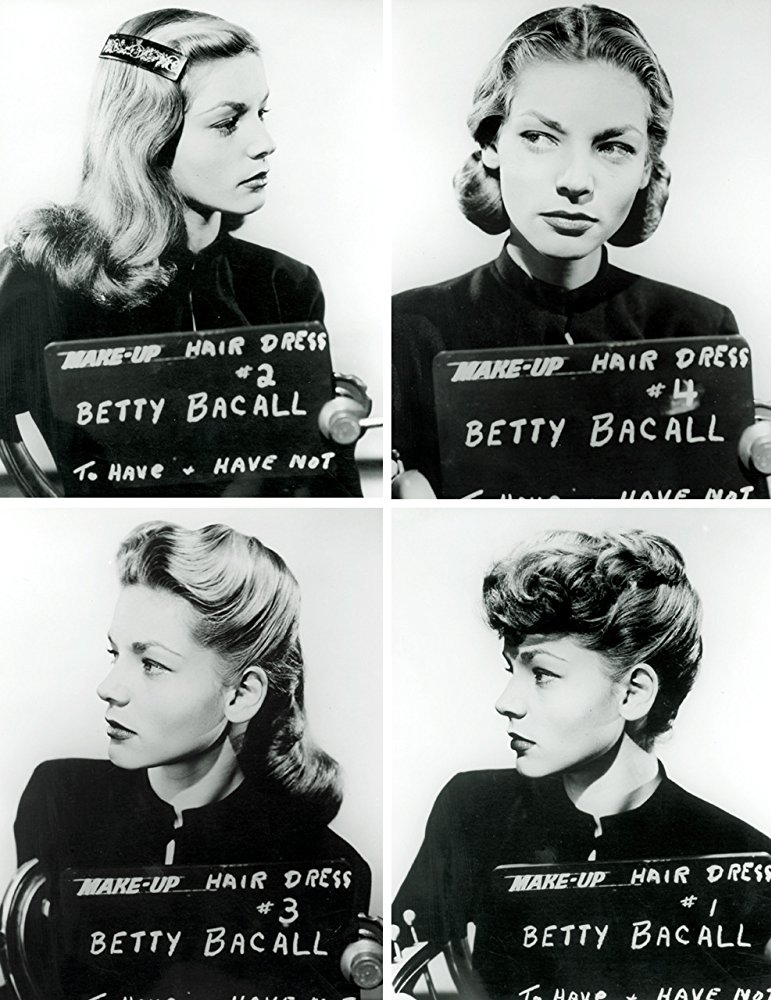 Warner Bros.
Mostly, though, this is a movie about attitude — the attitude of cool, of never being caught off guard, and mostly of seduction.
Famously, Humphrey Bogart and Lauren Bacall fell in love during the film. The result would be the rare Hollywood marriage that lasted until a death did them part — his in 1957. And forever captured on celluloid is a front row seat to where it all began.
See also: Key Largo, The Big Sleep, Dark Passage.
It's a Wonderful Life (1946)
Ah, youth is wasted on the wrong people.
We've all seen this unforgettably touching Christmas masterpiece a thousand times, and we will see it another thousand times. And at the end, after we are informed that Clarence has received his wings, we will again wipe the tears from our eyes, aspire to be better than we were two hours earlier, and feel a little more heartened about our place in the hurly and burly of a complicated world.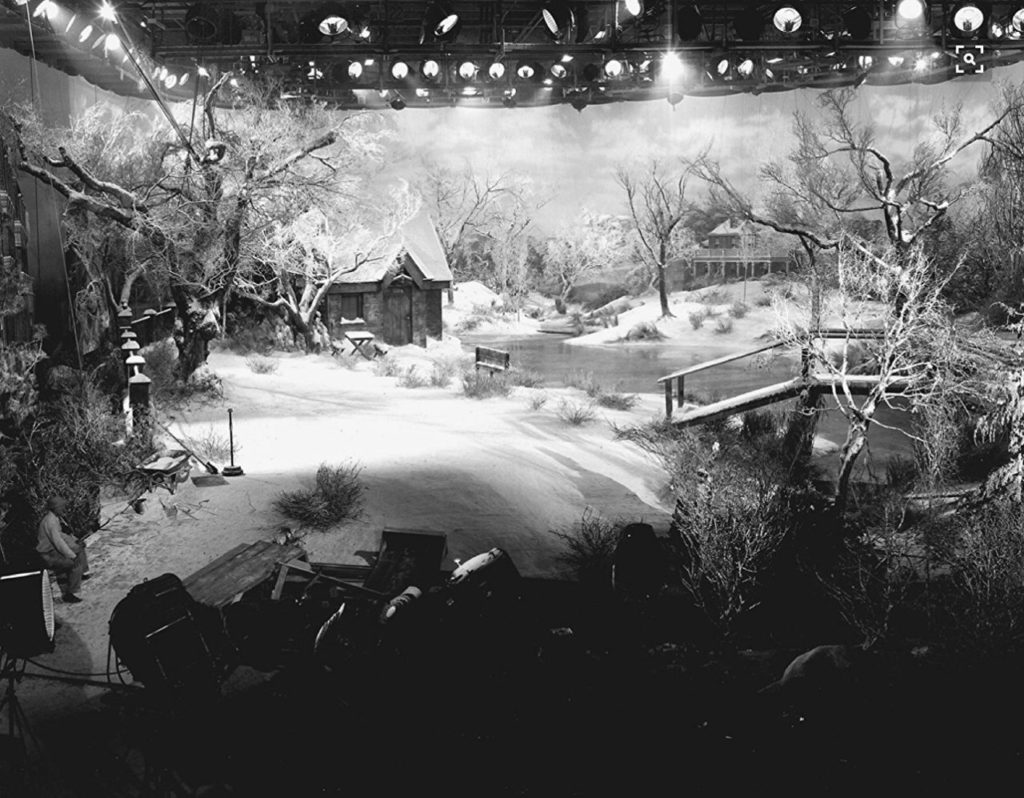 RKO Radio Pictures
Have I mentioned that Hollywood used to be great?
See also: The Bishops Wife, Miracle On 34th Street (1947), Holiday Inn, Going My Way, The Bells of St. Mary's, Christmas In Connecticut, The Shop Around the Corner, Holiday Affair, Meet Me in St. Louis, A Christmas Carol (1951), White Christmas, Remember the Night.
Our Vines Have Tender Grapes (1945)
You can still smell the new wood… finest smell on the earth.
Just before he was blacklisted, screenwriter Dalton Trumbo turned in one of the most MGM-ish of all MGM films: a beautiful, poetic tribute to the courage and fortitude of a simple Wisconsin farmer and his family.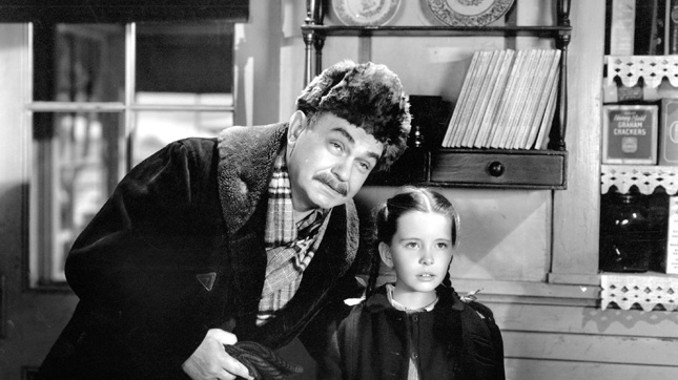 MGM
If you want to know just how unforgivably unjust the movie gods and Oscar can be, watch this as part of a double feature with Little Caesar.
There was nothing the legendary Eddie Robinson could not do, and yet he never won a competitive Oscar.
See also: The Yearling, I Remember Mama, Shane, The Human Comedy, National Velvet, Mrs. Miniver, To Kill a Mockingbird, Little Women (1933).
Where the Sidewalk Ends (1950)/ Boomerang! (1947)
Your job is to detect criminals, not to punish them.
There is no actor more under-appreciated by history and film historians than The Mighty Dana Andrews, and I am always astonished to discover that lovers of film noir almost always overlook Where the Sidewalk Ends, a tension-filled thriller about a volatile police detective (Andrews) assigned to hunt himself down after he accidentally murders a suspect.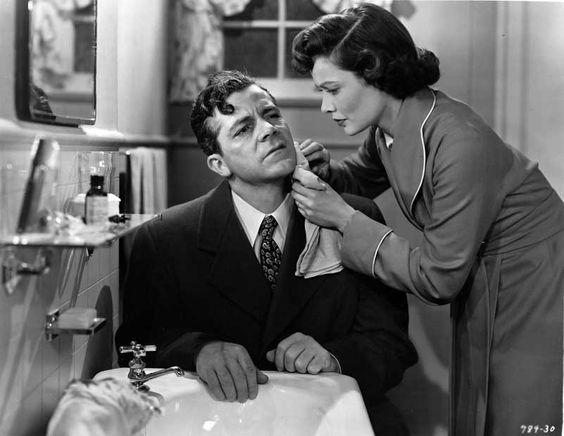 20th Century-Fox
Otto Preminger directs a tough-as-hickory-nut script by Ben Hecht that immediately drops our protagonist into an impossible situation. Best of all, through the final fade, Hecht remains true to that dilemma.
—
The primary duty of a lawyer exercising the office of public prosecutor is not to convict, but to see that justice is done.
Also overlooked is Boomerang!, an even tougher noir starring Andrews that opens with the assassination of a priest. In just 88 minutes, director Elia Kazan explores numerous themes, including police and government corruption.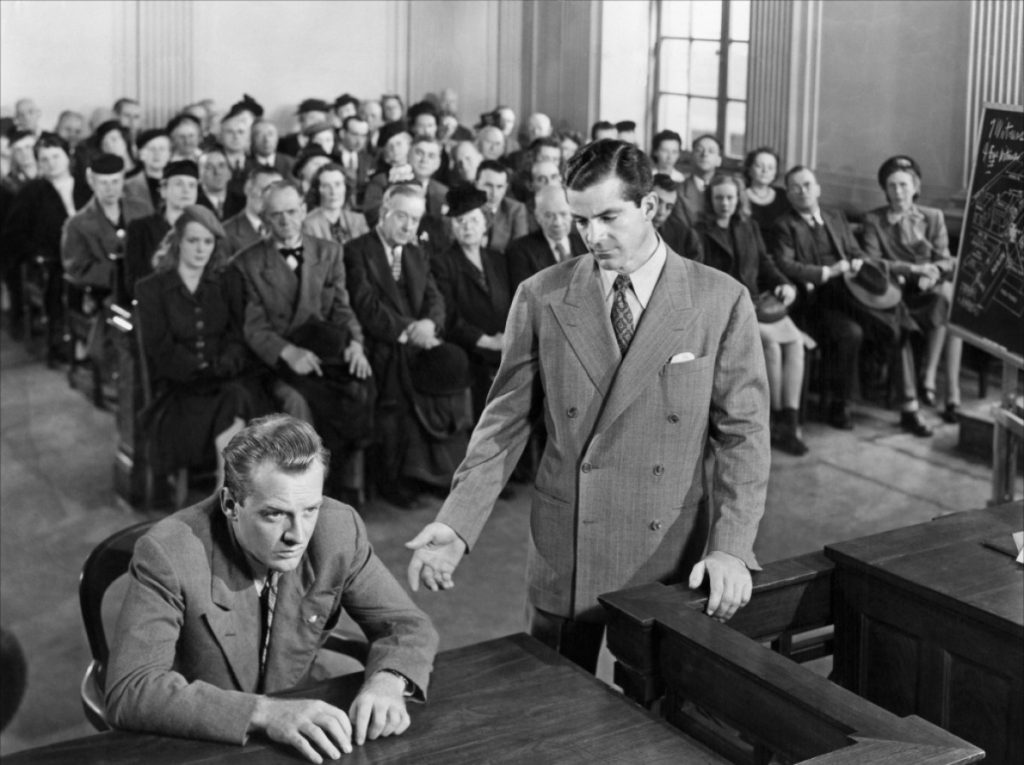 Twentieth Century-Fox
There are plenty of great noir films just waiting to be discovered and re-discovered. But there was only one Dana Andrews, a leading man who carried a poignant melancholy that gave his characters an unspoken depth, combined with a sharp edge, that made them as unpredictable as a wounded animal. Movies might be more than a hundred years old, but there has only ever been one Dana Andrews.
See also: Laura, While the City Sleeps, The Ox-Bow Incident, The Purple Heart, Daily Kenyon, The Frogmen.
Capturing the Friedmans (2003)
My dad was a cool guy, you know?
A fascinating and altogether heartbreaking documentary about the utter implosion of an everyday family — every moment of which is captured on their own home movies.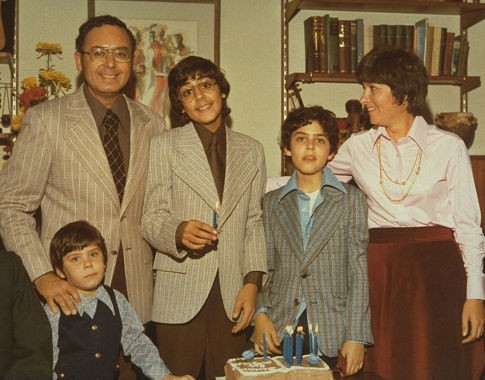 Magnolia Pictures
Director Andrew Jarecki at first wants us to believe that he is telling the straight-forward story of two monsters — a father and son — hiding out in the American suburbs. Yet, by the time it is over, you don't know what to think anymore — other than the American media is garbage and our criminal justice system is only as good or as frail as human memory.
The Wizard of Oz (1939)
Begone, before somebody drops a house on you, too!
While growing up, The Wizard of Oz was made memorably special by the fact that you could only see it once a year on television. This was before cable and VHS and DVD. The memories I have of annually gathering together with my family for this shared experience are even better than the movie.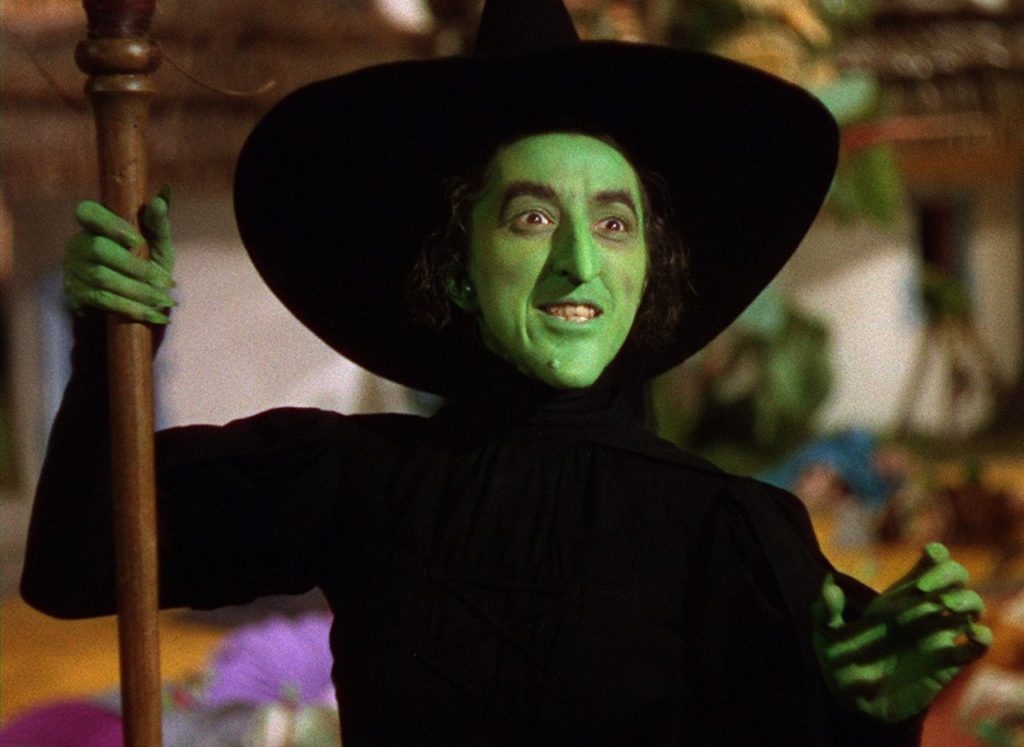 Warner Bros.
Home indeed.
Hit the Ice (1943)
Left foot, right foot, left foot, everybody's doing it.
The Boys were comedy geniuses — every bit the equal of Laurel, Hardy, Charlie, Buster, and the brothers Marx. Nothing makes me laugh harder than Lou Costello on ice skates, and nothing makes me happier than innocent cinematic laughter at no one's expense or dignity.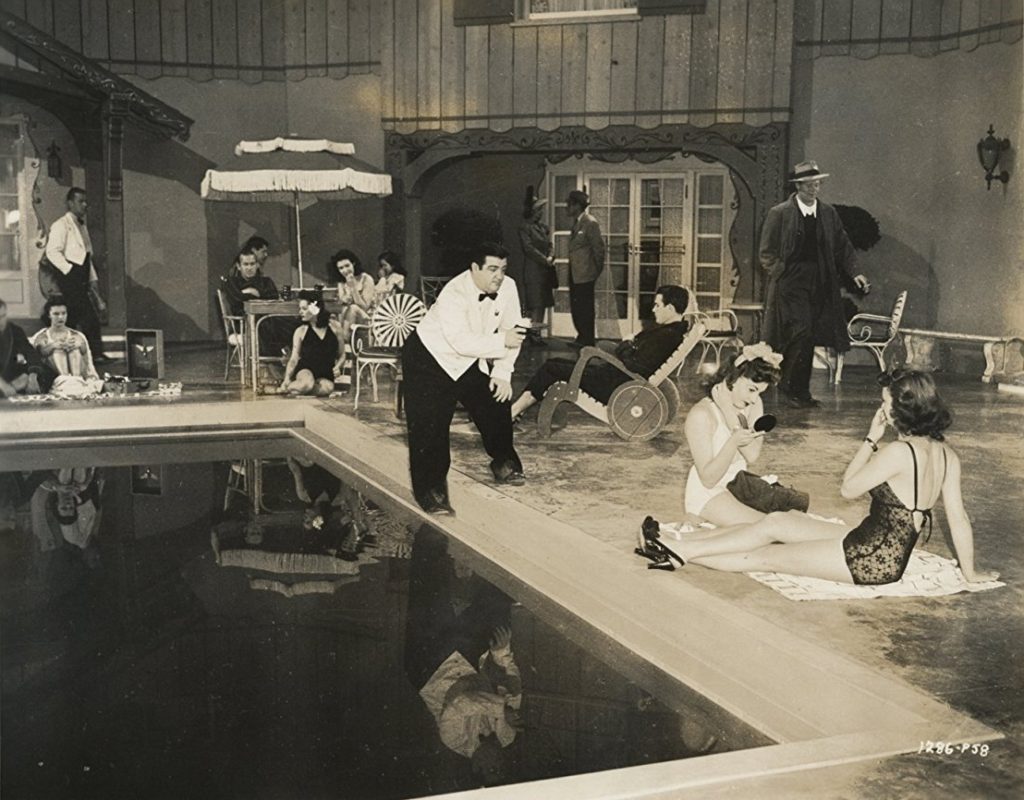 Universal Pictures
The Abbott and Costello canon is an embarrassment of riches, and Hit the Ice is their masterpiece.
See also: Every Abbott and Costello movie made between 1941-1951.
The Passion of the Christ (2004)
And there is no greater love than for a man to lay down his life for his friends.
No one dies for a lie, especially not in the way Christ did.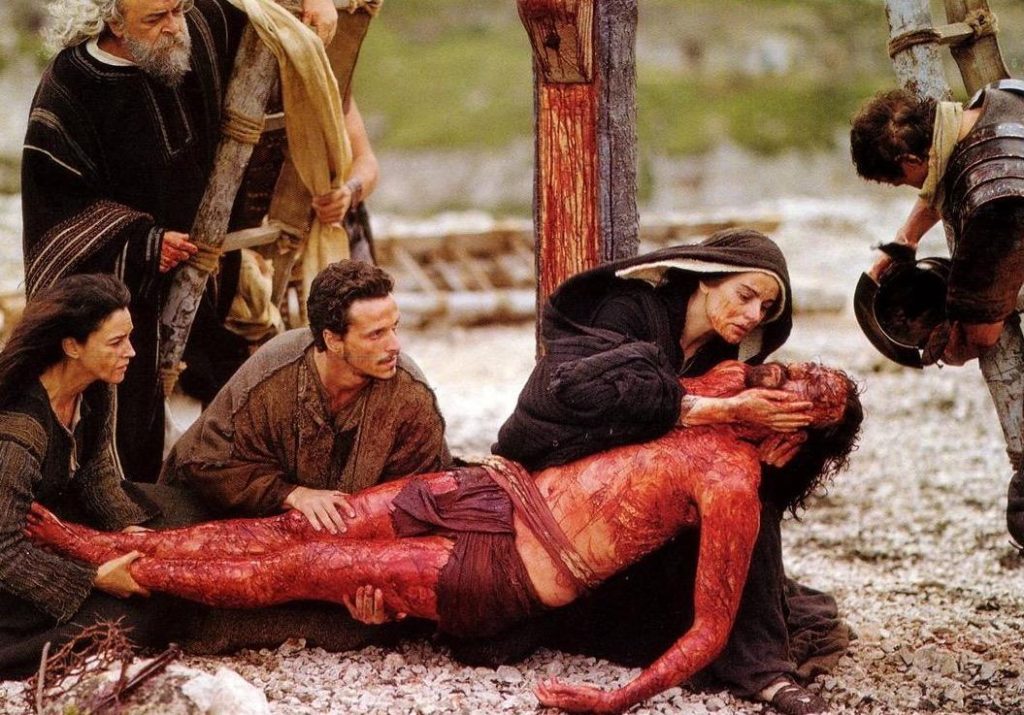 Icon Distribution
The Saints were not all saints and a lot of imperfect people make marvelous art. Forget about Mel Gibson's career meltdown. That has no more to do with his art than Chinatown does with director Roman Polanski's rape of a 13 year-old child. Christians like myself who find their faith affirmed by this vital Christian masterpiece, by this spiritually necessary reminder of just what the selfless sacrifice of Jesus Christ truly entailed, owe a wildly imperfect man a debt of gratitude.
Life With Father (1947)
Vinnie, if there's one place the Church should leave alone, it's a man's soul!
Irene Dunne constantly (and lovingly) outsmarts husband William Powell. Jimmy Lydon falls for a young Elizabeth Taylor on the cusp of unimaginable beauty. Martin Milner almost accidentally poisons everyone.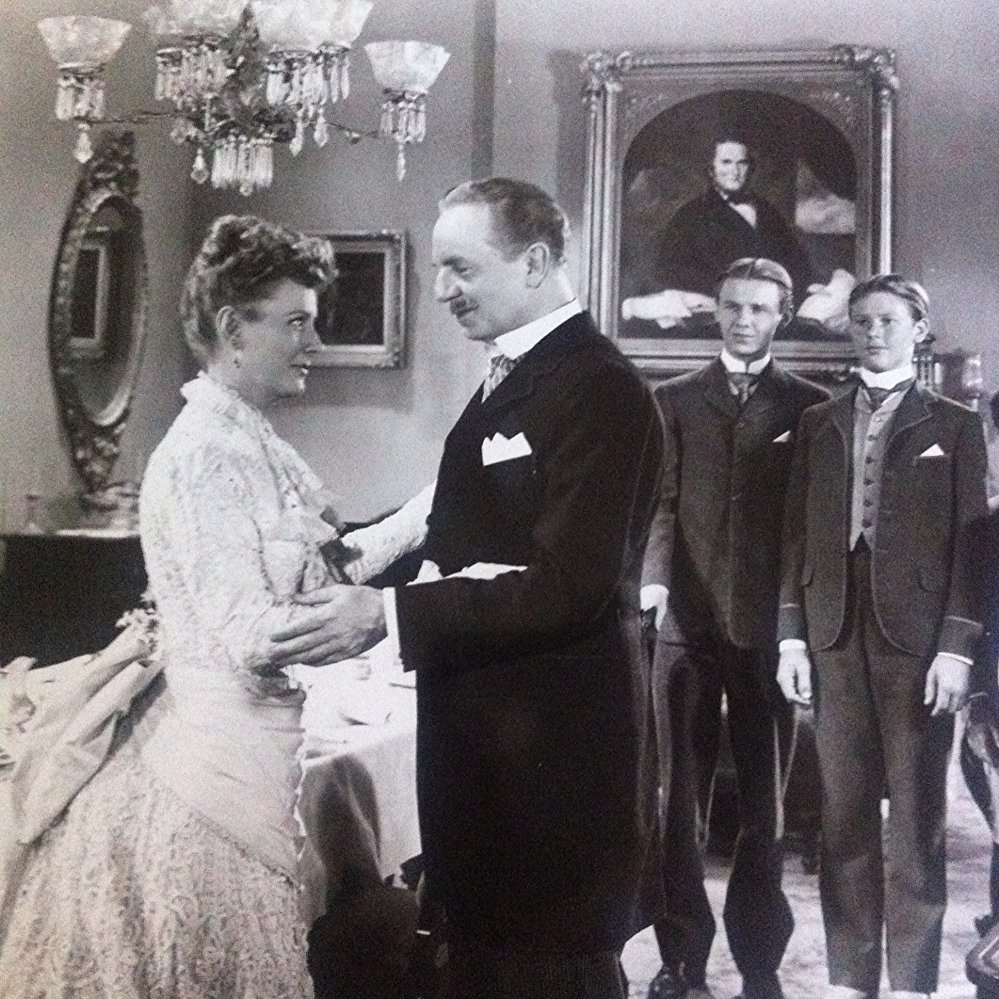 Warner Bros.
Like a warm bath, you just want to slip into this world of 19th century New York and lose yourself forever in a simpler more charming and innocent time.
You can call Life with Father dated and old-fashioned and simplistic. Just don't say it like it is a bad thing.
All the President's Men (1976)
He's on deep background, I call him deep… throat.
Can there be a harder film to pull off than the one where everyone in the audience already knows how it ends, but still hangs off the edge of their seat?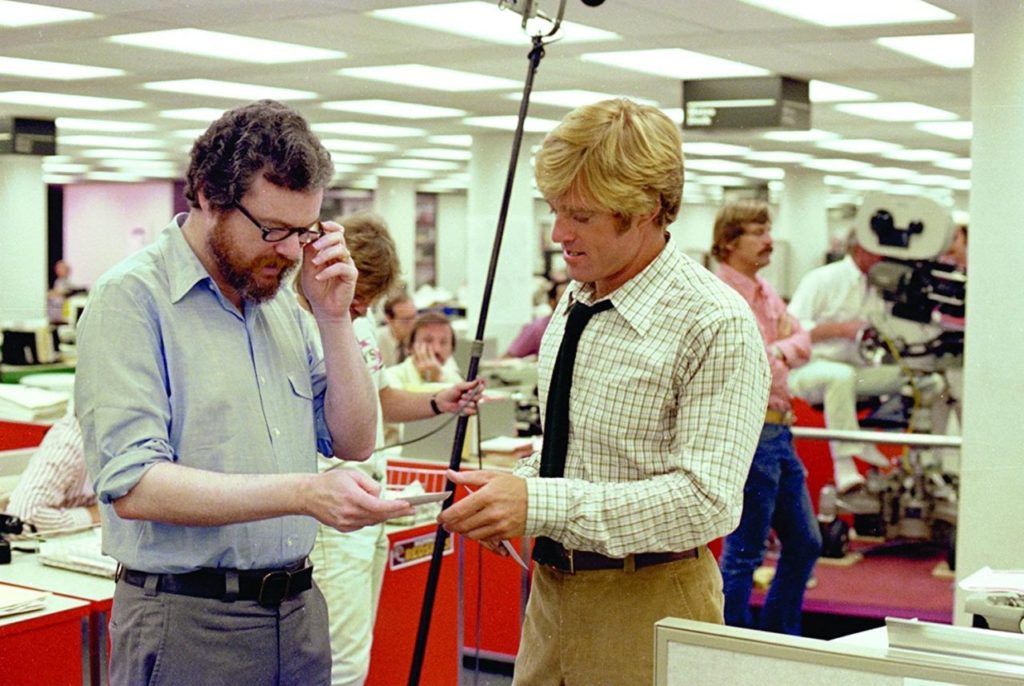 Warner Bros.
Can there be a harder film to pull off than one you've seen 15 times and it still knots your stomach?
Because Americans are rightly disgusted with the American media and aware that almost all reporters are the opposite of heroes, very few movies about reporters are successful anymore. Audiences know when they are being lied to, and portraying a member of our Journalist Class as a hero is a breathtaking lie.
What Hollywood hasn't figured out is that All the President's Men isn't about reporters or journalism, it is about the search for truth — which is the exact opposite of what today's media stands for.
Fight Club (1999)
Losing all hope was freedom.
One of the most audacious, original movies ever made, and I still don't know what to think of it. Does Fight Club mock masculinity and those who fear a sissified world? Does Fight Club take the other side?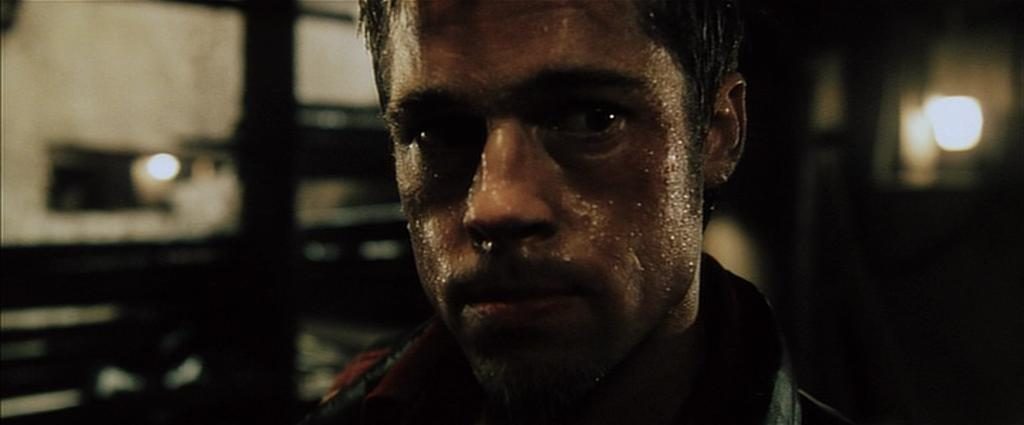 Fox 2000
I have no idea, but I am happy to keep watching until I find out. Hell, I'm happy to keep watching even if I never find out.
Field of Dreams (1989)
My father's name was John Kinsella.
Talk about a movie that sneaks up on you. At first you think the story is about this. Then you think the story is about that. Then you discover what the story is really about and bawl like a baby in front of your wife and never feel like a full man again.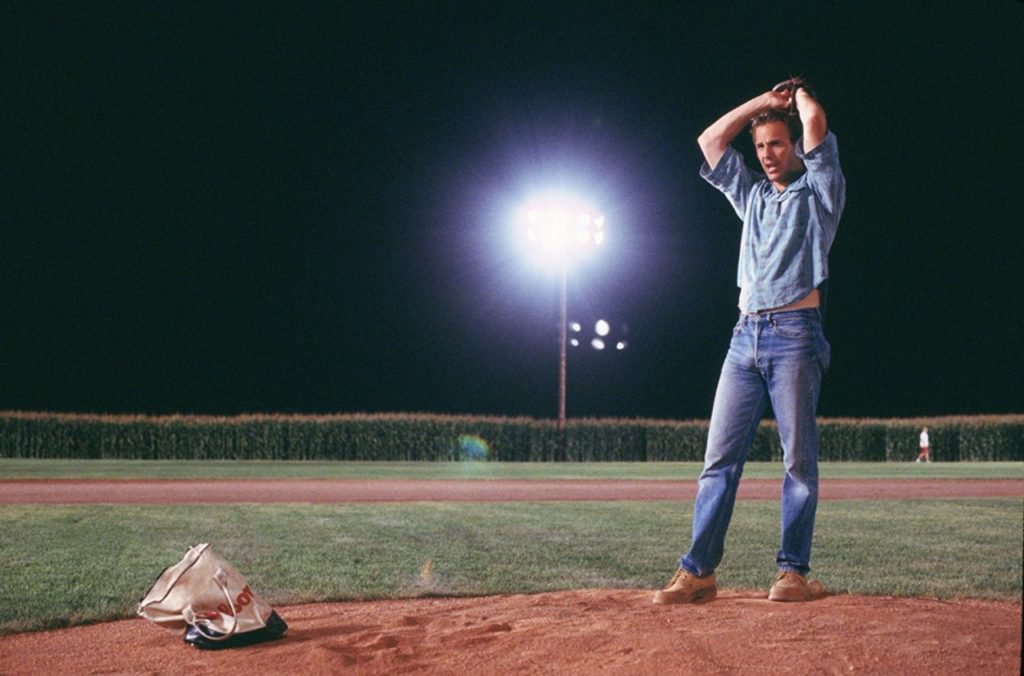 Universal Pictures
I'm not talking about me. I'm just saying in general.
See also: The Sandlot, The Natural, Bull Durham, The Bad News Bears (1976), Moneyball, The Rookie (2002), Major League, Eight Men Out, 42, 61*, Bang the Drum Slowly, Fear Strikes Out.
Tender Mercies (1983)
I don't trust happiness. I never did, I never will.
The Mighty Robert Duvall won a long overdue Oscar for his subtle and moving turn as a washed-up, alcoholic country and western singer saved by the love of a dignified woman and the grace of Jesus Christ. Screenwriter Horton Foote also took home the Oscar for his original screenplay, one of the best ever written.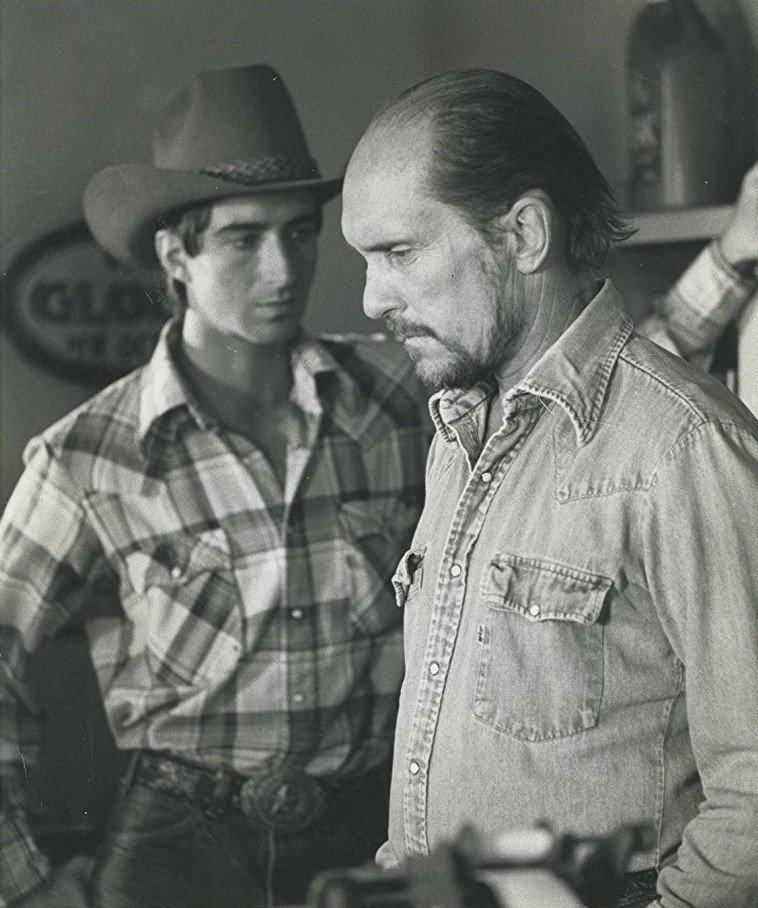 Universal Pictures
You won't find a better companion film to The Passion of the Christ.
After you witness Christ's sacrifice, Tender Mercies allows you witness the gift of that sacrifice available to all of us … simply for the asking.
See also: The Apostle.
[contf] [contfnew]
[contfnewc] [contfnewc]
The post Countdown: The 165 Greatest American Movies Ever Made (91-115) appeared first on News Wire Now.