Celebrities
Top 10 Hollywood films of 2017: Thor Ragnarok, Wonder Woman and Dunkirk on the list
Written by Kshitij Rawat | New Delhi | Published: December 24, 2017 6:00 am Here are the top Hollywood films this year.
Performance of Hollywood movies at the box office was remarkably awful this year, particularly taking into account the fact that this year saw a larger number of long-awaited releases, many of which (The Mummy and Justice League come to mind) fell absolutely flat at the box office, but there were some welcome and unexpected successes too. Wonder Woman and The Big sick, for instance. All in all, though, this year is being considered by trade analysts as a particularly bad year for Hollywood.
Here is my list of top 10 Hollywood movies this year:
10. Spider-man: Homecoming: The brief appearance of Tom Holland's Spider-man in Captain America: Civil War was deemed by many as more effective than Andrew Garfield's both Spider-man movies (ouch!). So, there were a lot of expectations regarding his standalone movie, and thankfully it more than delivered. Holland's interpretation of the character was just perfect, and he played the role with a boyish innocence and a lot more accessibility than either of the earlier iterations. Even those who had been complaining of Spider-man being an Avenger had to eat their words.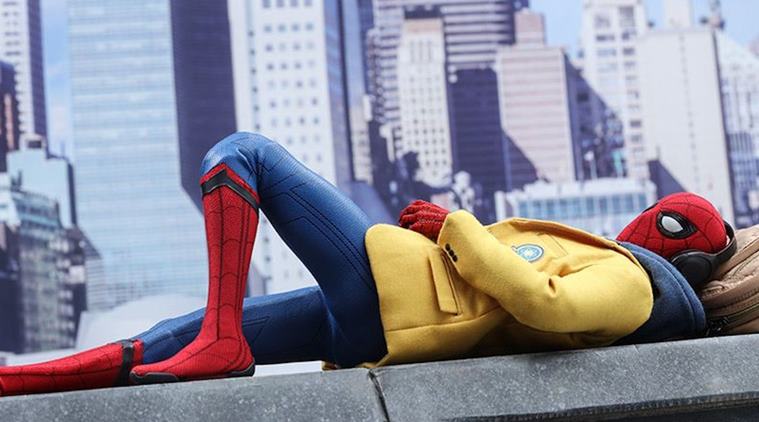 A still from Spider-man: Homecoming.
9. The Big Sick: This low-budget film based on the real-life story of comedian Kumail Nanjiani struck a chord with viewers due to its heartfelt characters and humour. The film proved you do not need an inflated budget to make good films and it also reinforced the fact that romantic comedies are here to stay.
8. War for the Planet of the Apes: If you thought having the word 'war' in its name was going to mean War for the Planet of the Apes will be a heart-pounding action film, you were most likely unpleasantly surprised. It is a contemplative film, and actually has less action than the previous films in the trilogy. And guess what? This is my favourite Apes film. It had a powerful story, a darker tone, and deeper themes and allusions to slavery and the civil-rights movement, which made it heads and shoulders above typical summer blockbusters.
A still from War for the Planet of the Apes.
7. Coco: Pixar does it again. Makes me cry, I mean. Pixar's animated movies have been more profound than some pretentious movies masquerading as the arthouse cinema. Even then, somehow, their films are eminently successful in communicating their message to a child. Coco is a masterpiece, period. The only reason it is at 7th position is I cannot let the fanboy inside me loose. A colourful, joyous musical adventure that everybody and their grandmother should watch.
6. It: Stephen King's terrifying novel that made generations of people scared of clowns (personally, I don't see the very point of their existence) got the adaptation it deserves this year. With some great performances particularly by the children and the titular murderous pre-historic villain brought to life by the brilliant Alexander Skarsgård, It was as touching as it was frightening.
5. Thor: Ragnarok: Taika Watiti was for the first time handed the reins of a big-budgeted film and he did wonders. I was not surprised that the film was so funny – Watiti excels at humour – I was actually surprised at how beautifully the film was shot. The art design was stunning and the colourfully retro feel of the film was accentuated by Led Zeppelin's Immigrant Song synced perfectly to the action scenes. Taika Watiti and Chris Hemsworth finally made Thor interesting.
4. Wonder Woman: Even in a film like Batman v Superman which miffed so many critics, Gal Gadot's cameo as Wonder Woman in the climax of the film was lauded almost universally. Patty Jenkins was hired to direct the standalone movie, but even she would not have expected that the film would do so well. With its strong heroine, an optimistic feel (unlike rest of the DCEU movies), and an incredible central performance by Gadot, Wonder Woman soared high up in the air. The film satisfied the genre demands of spectacular action but Wonder Woman is much more than simple superhero fare.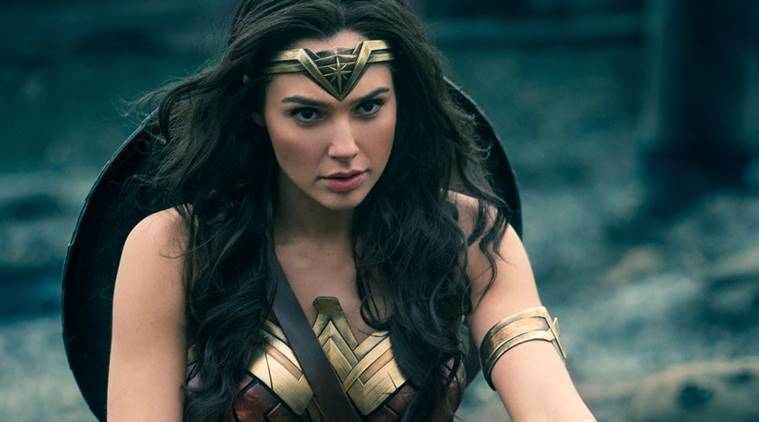 A still from Wonder Woman.
3. Logan: Hugh Jackman's final outing as Wolverine is not just the best superhero film of the year, it is also one of the best superhero movies ever made. This is the Wolverine movie we needed and deserved. A no holds barred film filled with ample gore and action, a nicely desolate setting, and marvellous work by Jackman and Patrick Stewart in their last hurrah, Logan is fantastic.
2. Dunkirk: Christoper Nolan's films are always waited with bated breath by fans, such are the expectations from the director. Dunkirk is a war film, but it is different from, say, Steven Spielberg's masterpiece Saving Private Ryan, because of its style. It is like an extraordinarily clear glimpse into a pivotal event of the World War II, the evacuation of Allied soldiers (a majority of them British) from a place called Dunkirk. The interesting thing is we hardly know the protagonists and it is as though the event is a character in itself. Dunkirk is one of the best war movie ever made.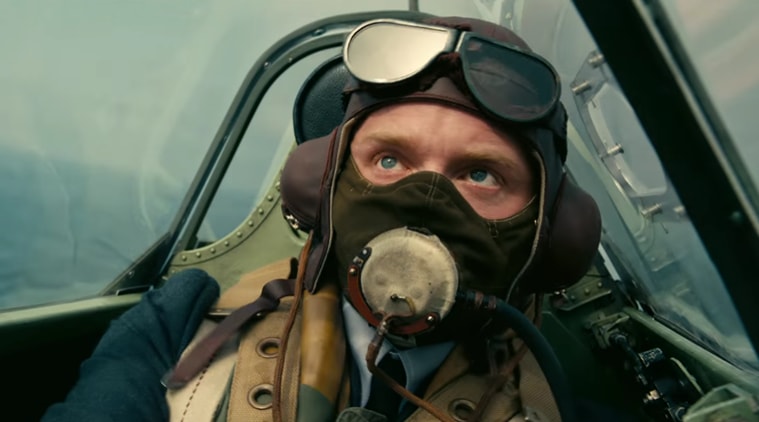 A still from Dunkirk.
1. Get Out: My pick for best film of the year is this masterfully made Jordan Peele directorial. This film does not have any ghosts or monsters, and yet it is singularly creepy. Based on the casual racism that saturates American society where people hide their prejudice in the garb of envy ("How do you African-Americans have such a well-built body naturally?"), Get Out tackles the subject with an uncanny subtlety without losing any of its entertainment value.
For all the latest Entertainment News, download Indian Express App
© IE Online Media Services Pvt Ltd
[contf] [contfnew]
[contfnewc] [contfnewc]
The post Top 10 Hollywood films of 2017: Thor Ragnarok, Wonder Woman and Dunkirk on the list appeared first on News Wire Now.