Written by Shubhra Gupta | New Delhi | Published: December 24, 2017 12:00 am The International Film Festival and Awards Macao seems to have found its feet.
The Macau Cultural Centre, the hub of the the International Film Festival and Awards Macao (IFFAM) is all dressed up and ready to jive by the time I arrive. An hour's ferry ride away from Hong Kong, Macau is a place with surprisingly laidback rhythms. You would think that the island which prides itself on being the Vegas of the East, brimming with mile-high glitzy casinos, would be humming with activity all night long. Actually, all the action takes place at the endless rows of slot machines. Those of us here only for the festival, though, find our fix at the movies.
In the four days I spend at the week-long festival (December 8-14), I see two superb films, a couple of not-half-bad ones, and a bunch of so-so ones. Not a bad haul for the sophomore edition of a film festival which had a fairly shaky beginning.
In its 2016 debut, the festival was left floundering because its head left abruptly at the very last minute. This time around, you can sense a distinct revving up: things feel smoother, better organised. It takes at least five or six years for a newbie festival to acquire a distinct voice. Going by my experience this year, I think it will get there sooner than later.
Newly appointed artistic director Mike Goodridge, who spent a couple of decades as a film critic and editor with Screen International, and who has had a stint with the business side of movie-making, is clear about his objectives. To create a festival which is "audience-friendly" because that's the only way to encourage local movie-going culture (hence, the choice of Paddington 2 as an opening night film; the Netflix breakout film Okja is here too).
The two strongest films that I catch are both in the Competition section, which comprises of First and Second features, and both are from Israel. Foxtrot, Israel's official entry to the Oscars, is a sombre, heart-breaking look at what the ravages of constant war can do to people. The very different but equally affecting The Cakemaker, is about a man in search for a place and people who will accept him for who he is. Both give you pause in the way they say big things by doing small things.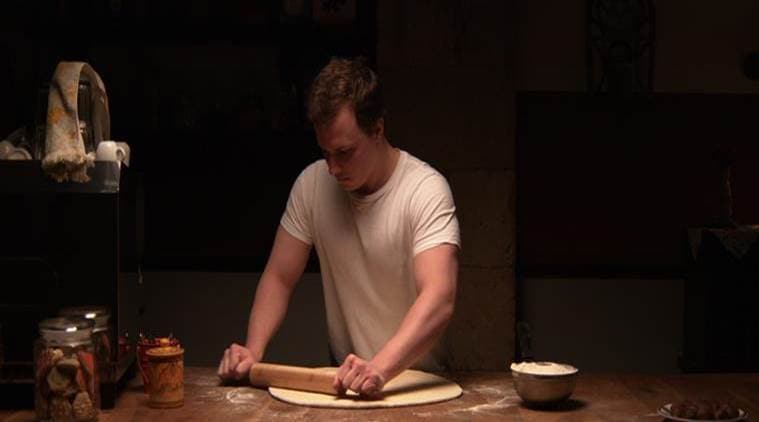 In a telling chat, Ofir Raul Graizer, the director of The Cakemaker talks about running away from forced conscription, going to film school, and discovering just how difficult it is to be a filmmaker in Israel. His soul will always be in Israel, but he now lives in Berlin. "Right now Israel is a very difficult place, just as it is the world over, where everything is getting more conservative, less liberal, less empathetic," he says. A festival like this one sets him free to find an audience, something all filmmakers crave.
Almost the same sentiments are echoed by UK based Sarmad Masud whose My Pure Land takes us to a village in Pakistan, and the extraordinary story of a woman who manages to break through a deeply patriarchal set-up, on to the other side. The film, based on real-life characters, is an old-style subcontinental melodrama, but it has strength. "We had to shoot guerilla style in Pakistan: it's so very hard to make films there," he says.
The biggest buzz is around The Shape of Water, by Guillermo Del Toro, and we walk into a full theatre. As a scenarist, Del Toro's abilities are unmatched: each frame of his films are saturated with texture and feeling. The Shape Of Water is astonishing in the way it presents a creature from the deep — green, scaly, and yet so very human. The film is set in America during the Cold War, and gives us one of the more beguiling central female characters we have seen in a while: I would be very surprised if the marvellous Sally Hawkins doesn't get an Oscar for this one.
Sadly, I miss a session with the lovely Michelle Yeoh, a bona fide Asian star who's made it big internationally: she is arriving just as I'm set to fly back. But I make up for it, somewhat, by managing a quick dart to Coloane, a picturesque Portugese village from where you can glimpse mainland China, and sampling the world-famous egg-tarts from Lord Stow's bakery.
The shelves are groaning with more goodies, but I leave those for the next time.
For all the latest Entertainment News, download Indian Express App
[contf] [contfnew]
[contfnewc] [contfnewc]
The post It's a wrap appeared first on News Wire Now.